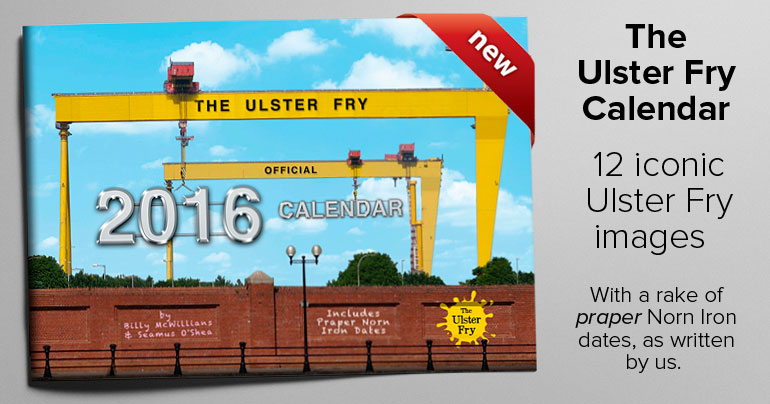 It's hard to believe but 2015 is almost at an end, meaning that 2016 in probably just around the corner.
For most households this will require some form of day counting/checking yoke, and there can be fewer better yokes for these purposes than our exclusive Ulster Fry Calendar for 2016. It contains an incredible 12 of your favourite Ulster Fry images from the past year, one for each month, and includes an incredible 366 days.
That's right – 366 – we've included one extra day as a special incentive for our loyal (and Republican) readers. It's available to pre-order now for the paltry sum of £7.99, plus P&P – which works out at just over 2p per day, a real bargain.
These ideal Christmas/New Year/Easter gifts can be ordered here, but as a wee teaser we've included a couple of the beautiful images below.
Happy Shappin'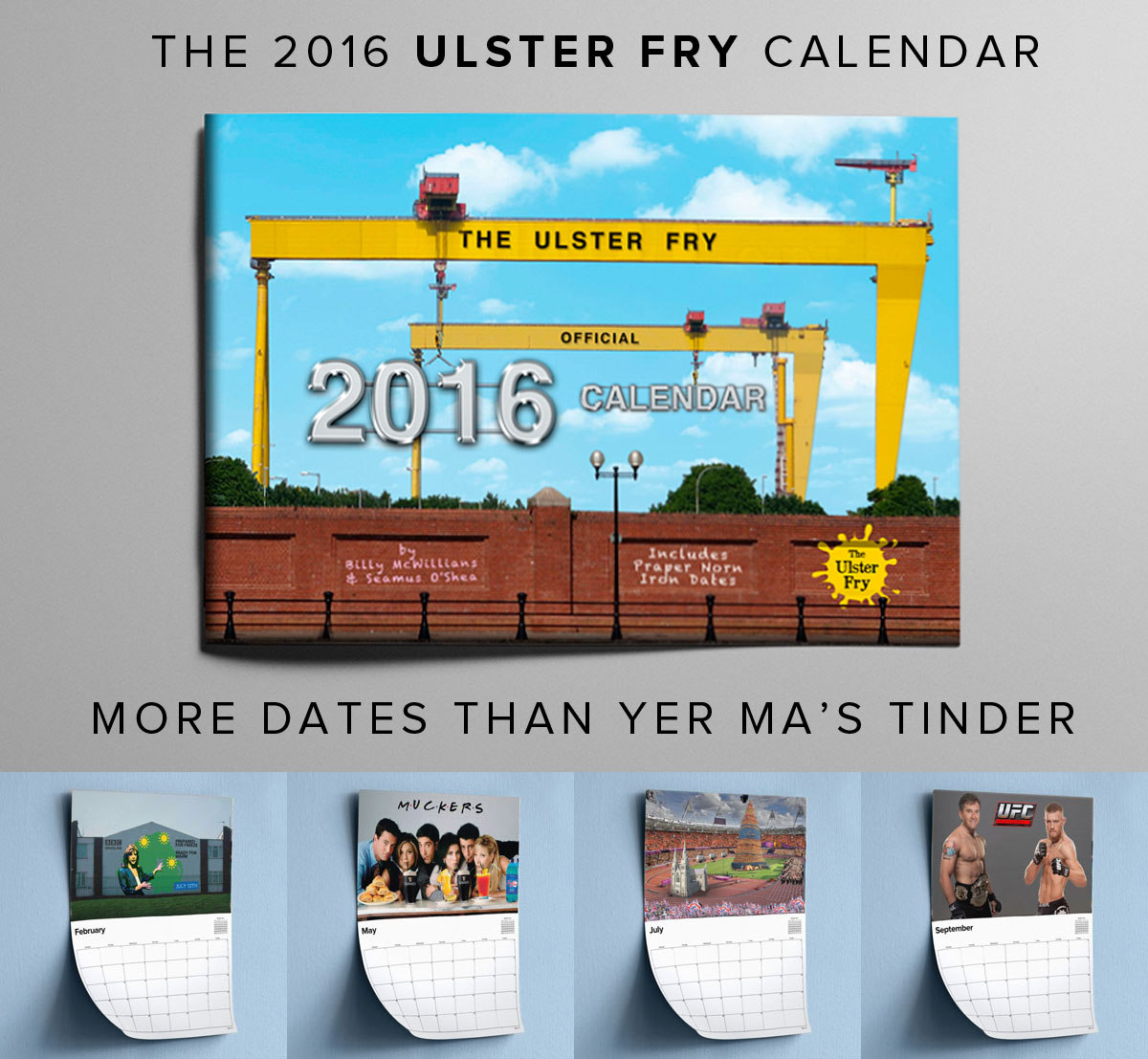 Comments
comments