Following news that Game of Thrones now has its own Bayeux style tapestry in the Ulster Museum, prominent historians have revealed that they already had a very similar artefact in storage.
Dating from the 12th Century, The Buck-you Tapestry tells the story of life in Northern Ireland in medieval times. As these scenes show, nothing much has changed.
Folk bringing carry-outs to Old Firm games.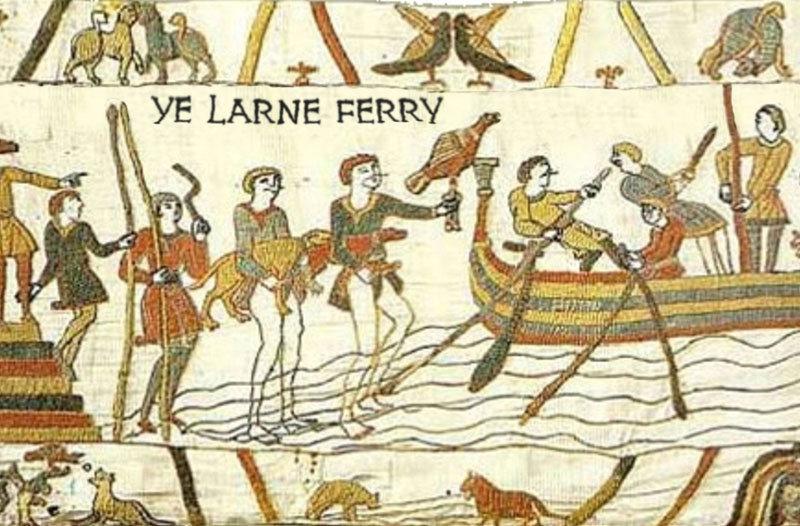 ---
Controversial Bonfires.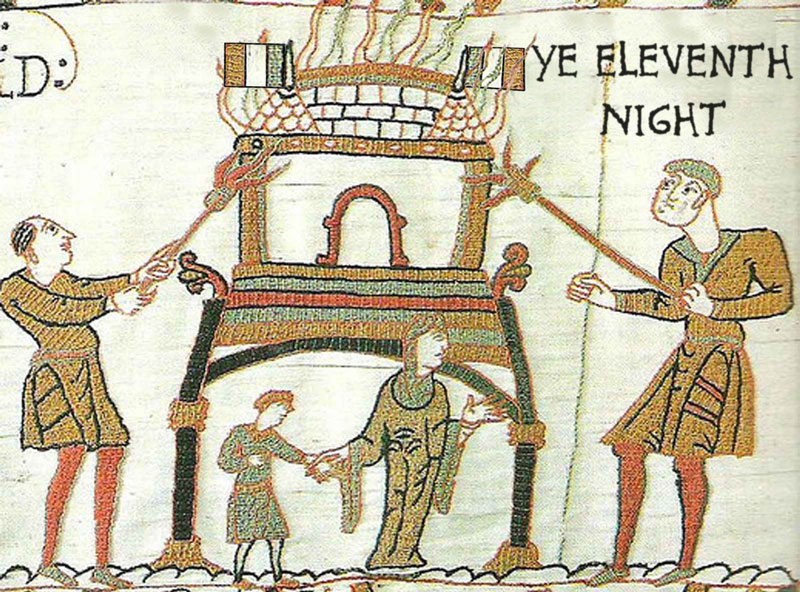 ---
Shit kicking off in Lurgan.
---
Folk getting writ aff.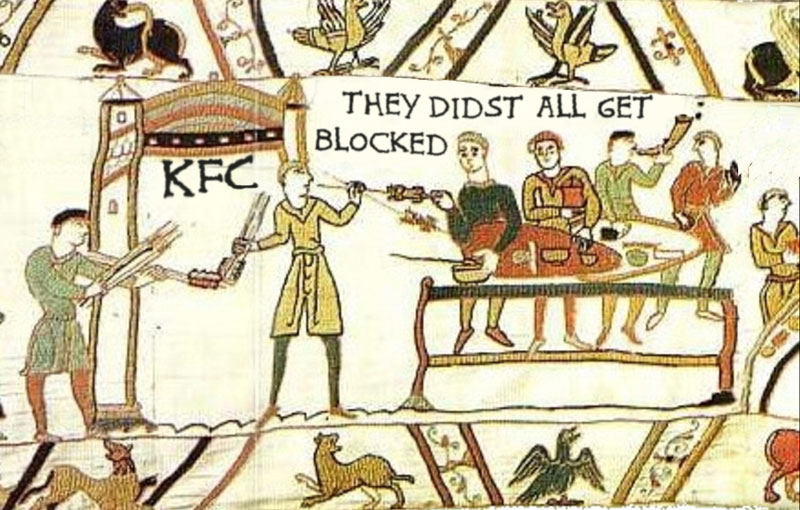 ---
Bargain hunting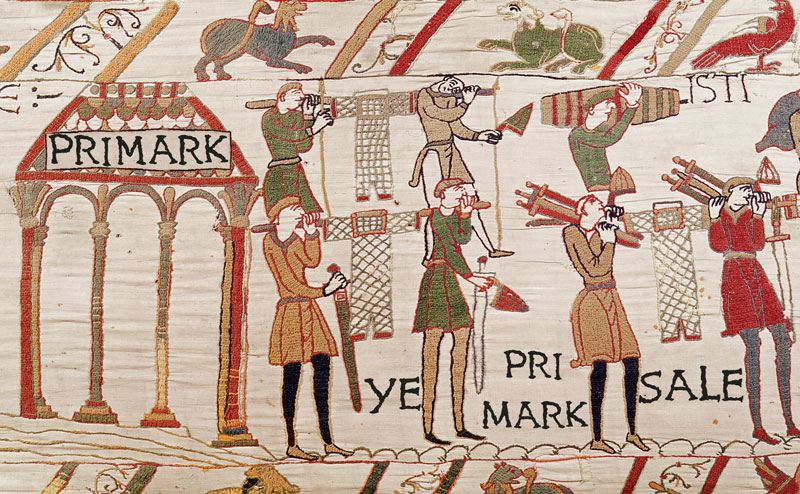 ---
Dodgy voting at elections.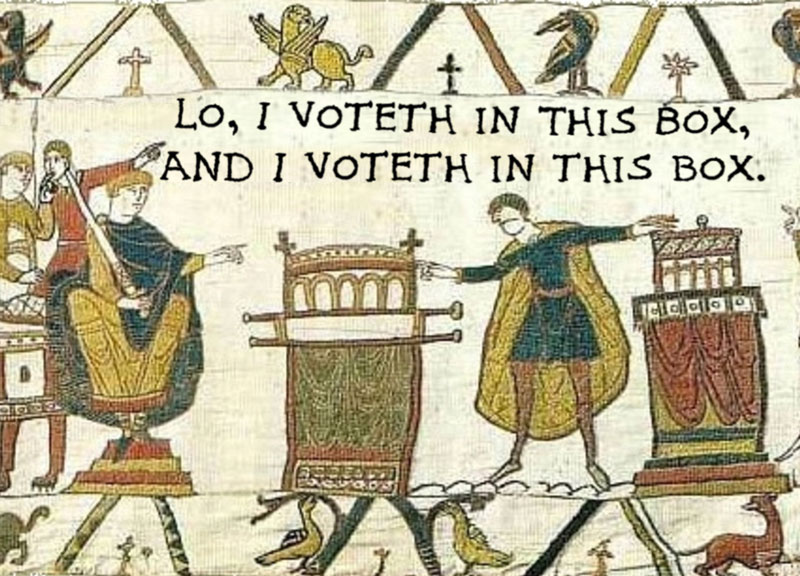 ---
Feck all happening at Stormont.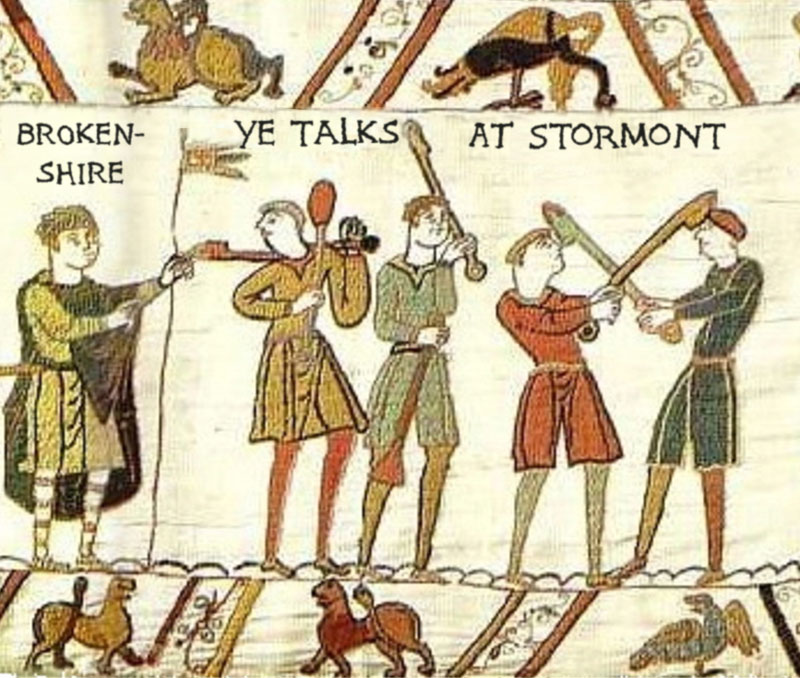 ---
The weather was usually crap, and "weather prophets" were treated like Gods.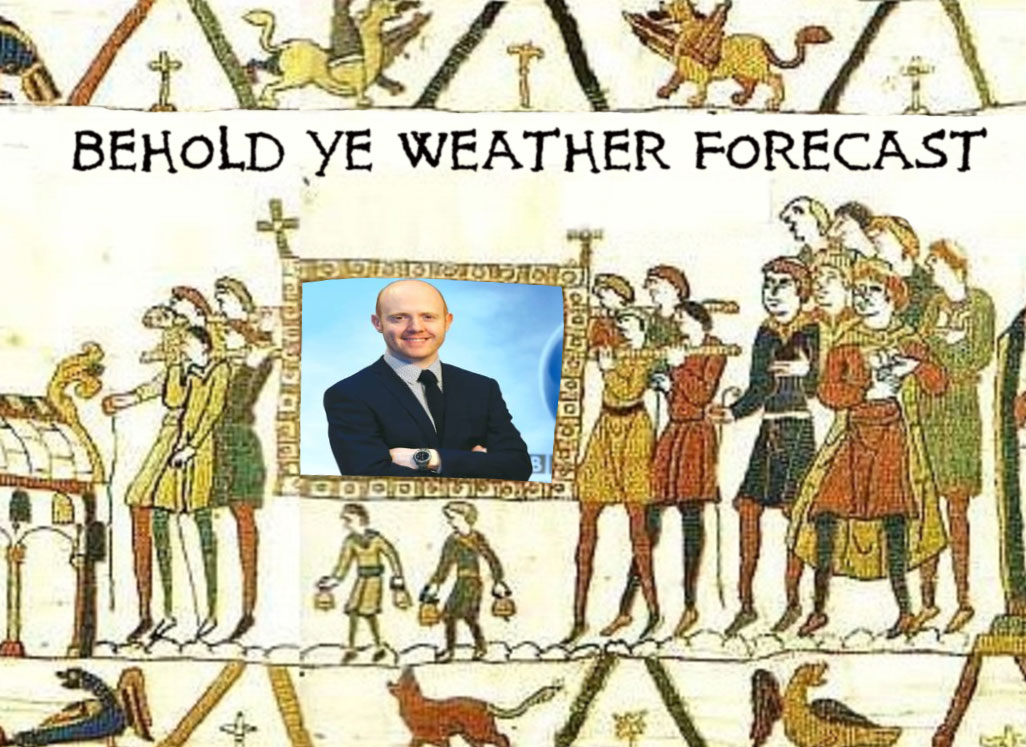 ---
And there were always quality insults.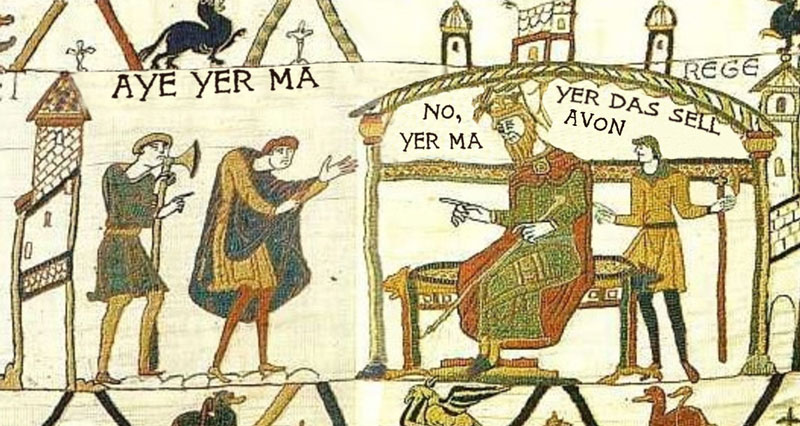 Comments
comments