"Christmas as is a time for giving, a time for getting, a time for forgiving and for forgetting", according to the lyrics of rock legend Cliff Richard's hit Mistletoe and Wine. What he didn't mention is that it's also a time for purchasing incredible amounts of tacky shite.
We've trawled the interweb to find the crappest of such items to help you avoid them. These are the worst we could find.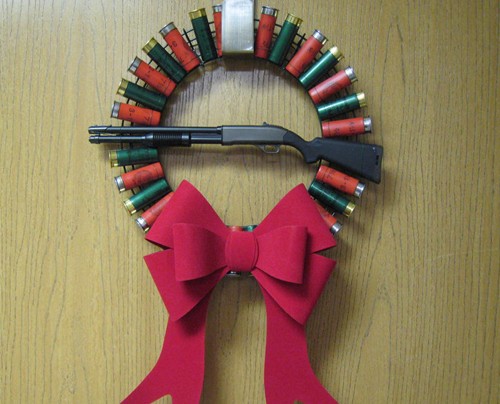 This welcoming wreath
Make Christmas go with a bang with a home-made shotgun shell wreath. Guaranteed to impress the neighbours.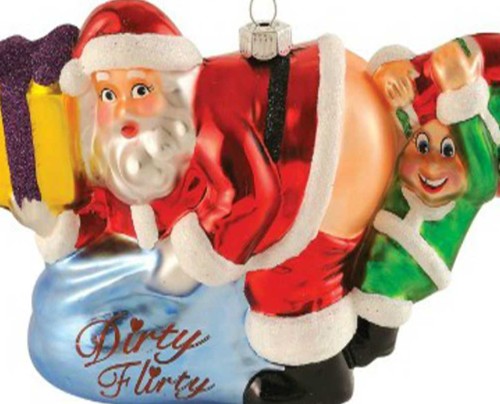 This Christmas Tree ornament.
Clearly what most family Christmas trees are lacking, a bauble depicting an elf either inserting a candy cane into Santa's arse, or removing one from it. Someone designed this.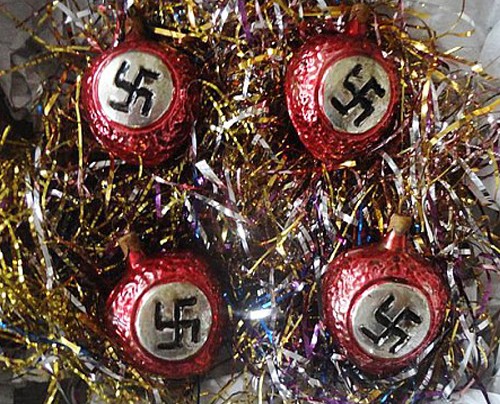 These historical decorations
Made for the SS apparently. A sure fire way to impress the in-laws when they pop over for mulled wine on Christmas morning.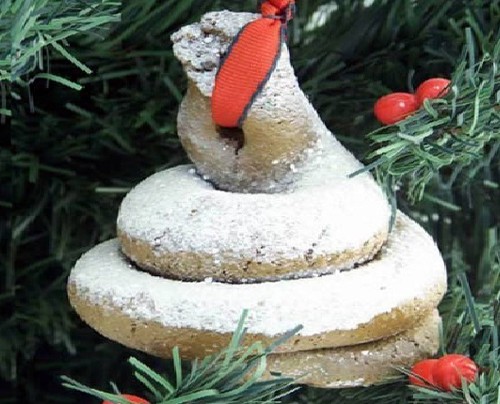 This thing
If you are making home-made decorations out of cookie-dough, try not to leave them looking like a snow covered dog turd. Although this may not be cookie-dough, and a thrifty dog owner has found a new way to save money.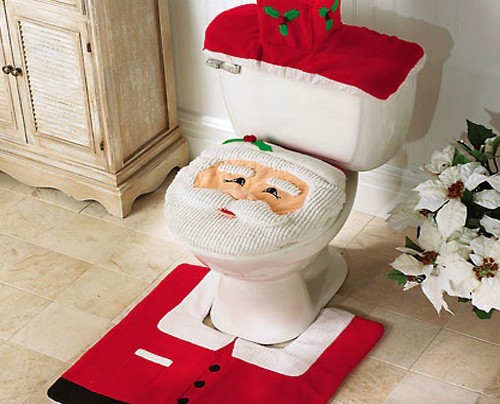 This toilet seat
Why would anyone even consider decorating their toilet? Why would they want Santa's big round face staring up at them as they prepare to take a slash? How hygienic can this thing be?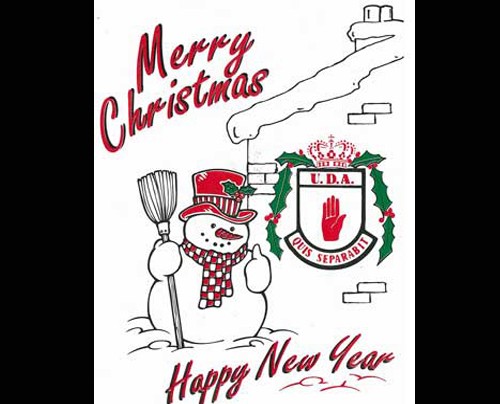 This UDA Christmas Card
It seems that the season of good will extends to paramilitaries, although it also appears that they dropped out of Art GCSE. The UDA produced this fine example in the 80s, Snow Surrender and all that.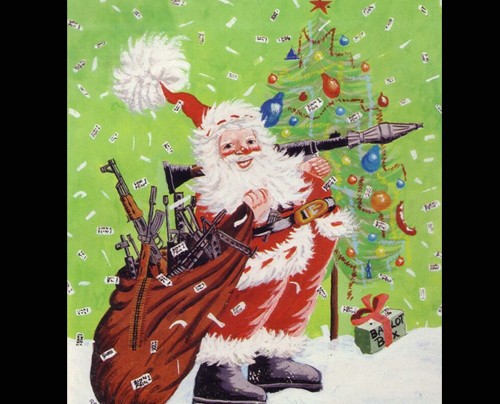 Or this offering from the IRA
Republicans also like to get into the Christmas mood, and their 'on the run' letter to Santa was clearly a wish list of paramilitary weaponry. Rocket launching around the Christmas Tree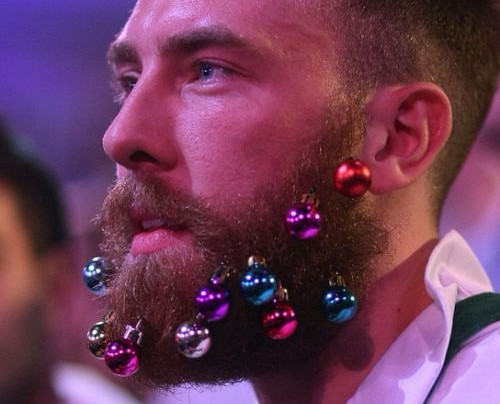 These "beard baubles"
No further proof of the decline of Western civilisation is required.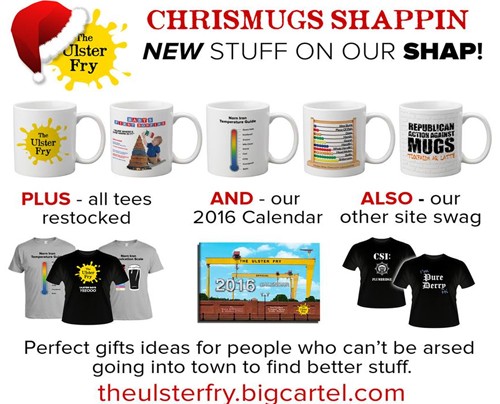 These aren't crap Christmas items
These are the finest gifts known to man, available from theulsterfry.bigcartel.com.
Comments
comments