Some of Northern Ireland's most recognisable faces are revisiting their commercial naming rights and have negotiated alternative deals with leading brands. In the first of this TWO PART exclusive, the Ulster Fry will reveal the brand new names that our local celebs and politicians will be known by in the coming years. Tune in next week for the conclusion!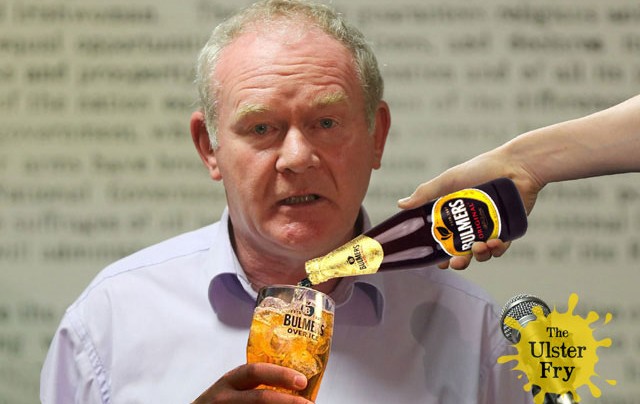 Martin McBulmers
Formerly Martin McGuinness
The deputy first minister has ended his long association with the black stuff and switched to cider brand, Bulmers. "It was time for a wee change" he told press. "I love Guinness but stouting is not without risks. Plus the black poos were a nightmare. Can someone get me a glass of ice please?"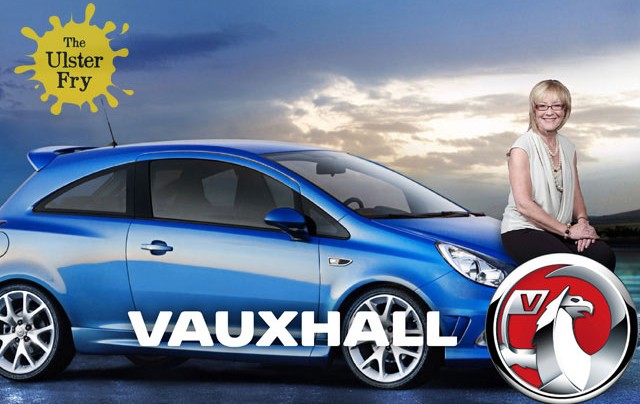 Wendy Vauxhall
Formerly Wendy Austin
After a long association with the Austin motor company BBCNI presenter Wendy is switching allegiances. "They promised me a free car and I agreed" she revealed "providing it was a BMW! It's bad enough being named after them, I'm not being caught driving one!". She will be called Wendy Opel down south.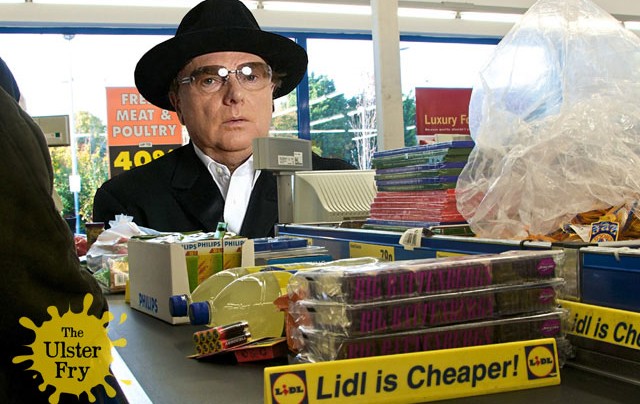 Van Lidl
Formerly Van Morrison
Van the Man has switched supermarket allegiances and moved from Morrisons to Lidl. "The cretins still don't even have any stores in Northern Ireland" said the East Belfast crooner. "Plus Lidl do better vegetables and their bog roll is cheaper!". Van once famously recorded a supermarket jingle version of his most critically acclaimed album entitled 'Asda Weeks'.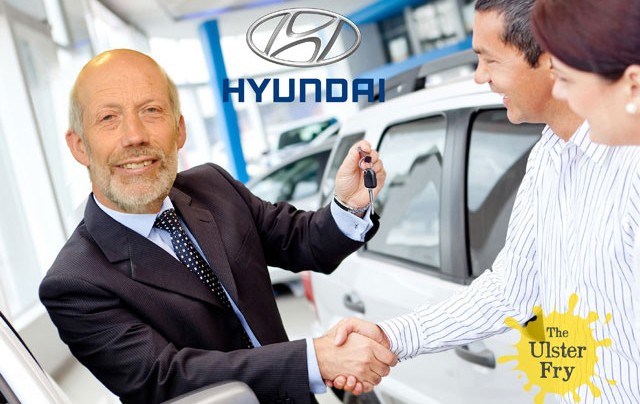 David Hyundai
Formerly David Ford
The leader of the Alliance party has traded in his Focus and got himself a new i35. "She's electric" he boasted. "And she does things I never expected" he added before losing control and crashing into a parked car.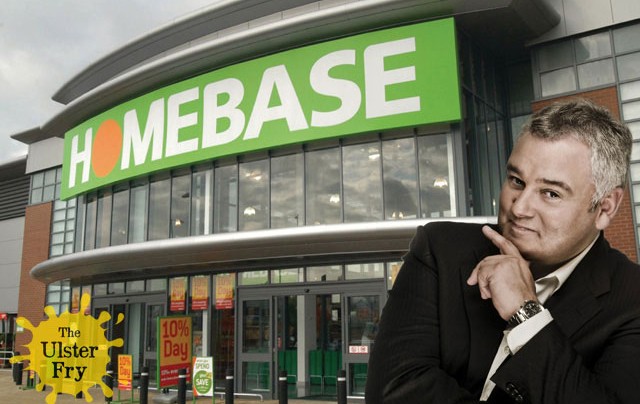 Eamonn Homebase
Formerly Eamonn Holmes
Belfast's favourite son has signed over his naming rights to DIY giant Homebase. He will get a new sofa every week as part of the deal, plus he's already taken delivery of the four sides of a garden shed. "I've got enough Ruth going over my head in the house" he told viewers.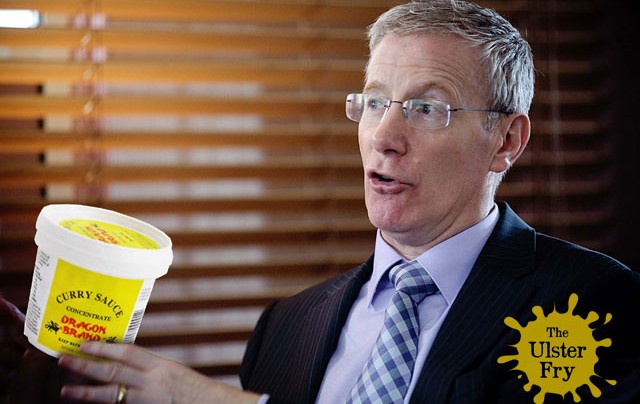 Gregory Dragonbrand
Formerly Gregory Campbell
The DUP's head of catering has ceased his long association with soup maker Campbells, and has now switched his sponsorship deal to curry sauce brand, Dragonbrand. "I've been currying my yoghurt for years for free" he told us. "so getting paid to do it is a no brainer! Which suits me lovely obviously!"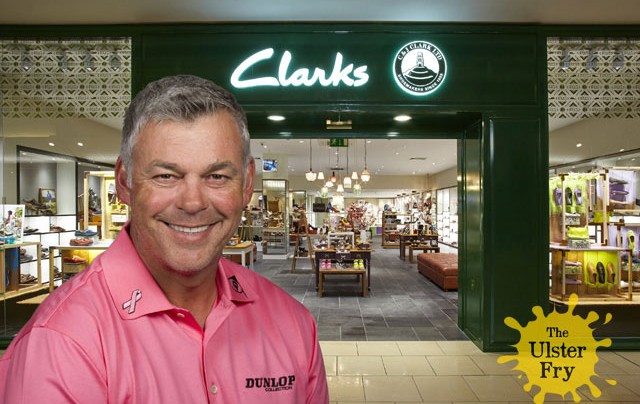 Darren Clarks
Formerly Darren Clarke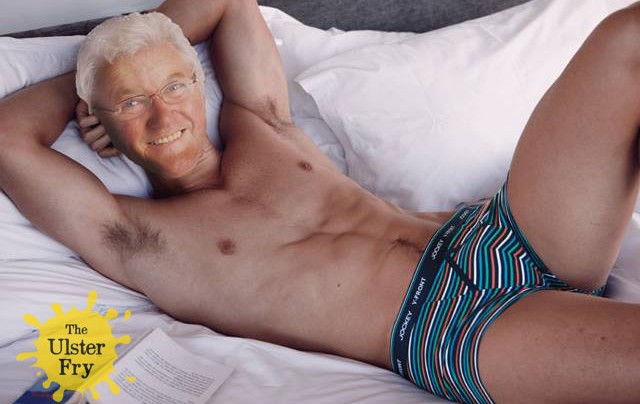 Jockey Fullerton
Formerly Jackie Fullerton
The smooth talking football legend has agreed to change his name from Jackie to Jockey as he teams up with the well known underwear brand. Magnificent ball control, we're sure you'll agree.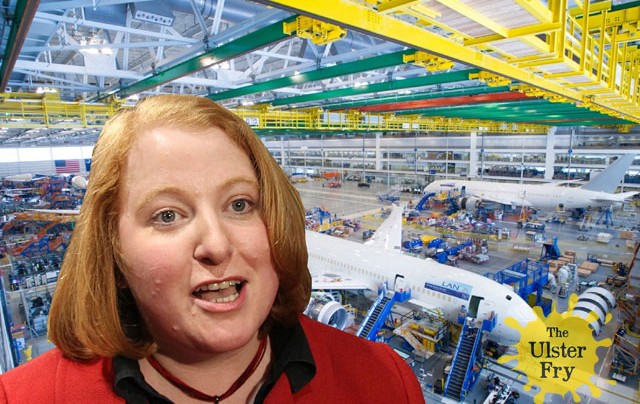 Naomi Shorts
Formerly Naomi Long
The vertically challenged member of Alliance has, with the help of a milk crate, faced up to the reality that her surname is somewhat misleading. "With this new Bombardier sponsorship deal I can be more transparent with the electorate whilst clocking up loads of free air miles!" she told us.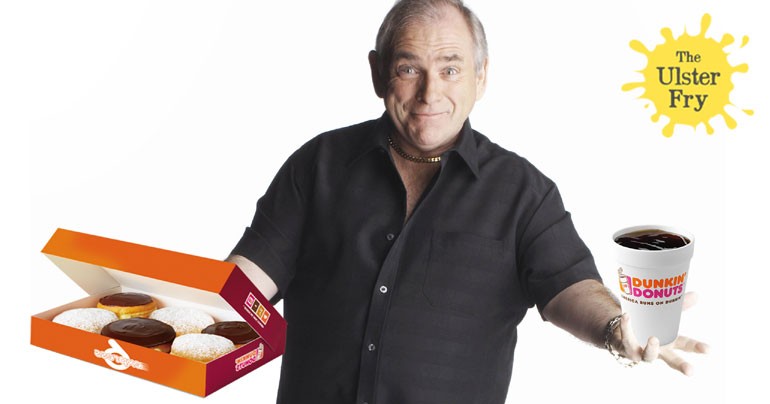 Hugo Dunkin Donuts
Formerly Hugo Duncan
Kenneth Branagh Flakes
Formerly Kenneth Branagh
The Belfast born actor and director has signed up to become the new face of popular breakfast cereal, Kenneth Branagh Flakes. The infamous method actor prepared for the role by standing in a cupboard for weeks on end whilst being overlooked by people who preferred coco-pops.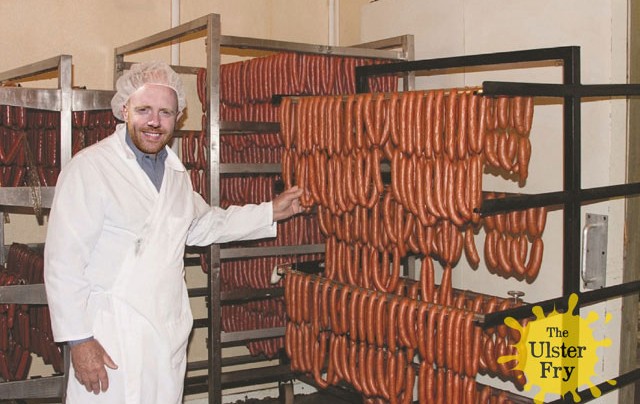 Barra Wurst
Formerly Barra Best
The world's best dressed weatherman has gone all ironic and flipped his surname in a meaty deal with a german sausage maker. Expect to see him at the Continental Market this Christmas as he advertises his European sausage.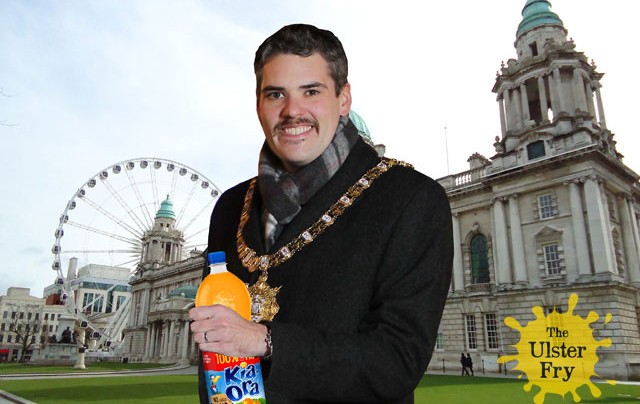 Gavin Kia-ora
Formerly Gavin Robinson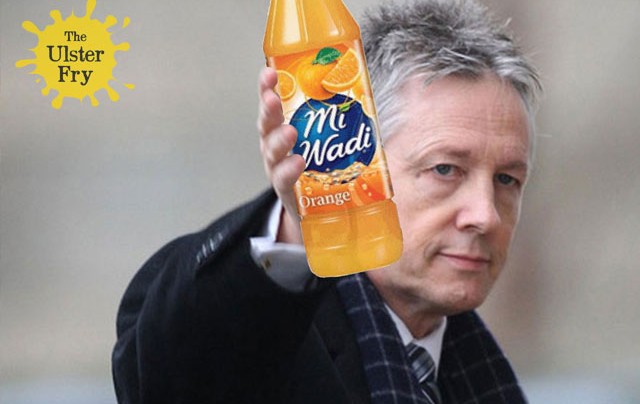 Peter Mi-Wadi
Formerly Peter Robinson
Comments
comments