The tourism industry here got a much needed shot in the arm today with the announcement that our food suppliers have joined forces to launch a theme park based on the delicacies which make eating out here so special.
It is understood that business chiefs have been concerned at the plethora of adverts appearing in Belfast for the Tayto Park in County Meath, so have set out to ensure that our foods have a similar product to offer.
The Ulster Fry has, of course, been given a sneak preview of the rides, which we're sure you'll agree will offer something for all the family.
---
The Sausage Rollercoaster
Like Sausage Rolls? Like Rollercoasters? Why not combine the two by hurtling round a track inside a pork based snack? Quite simply the greatest invention in the history of mankind.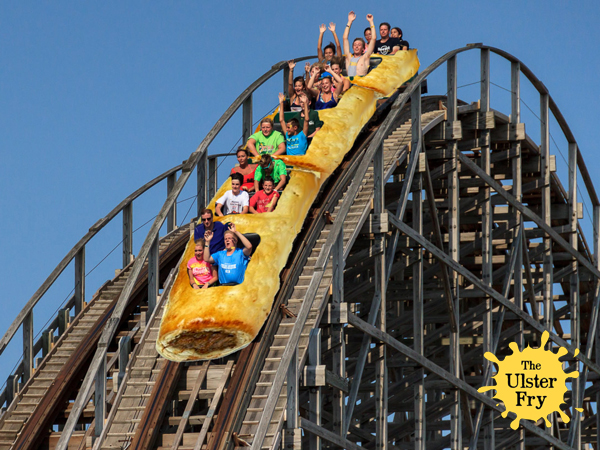 ---
Bapper Cars
We're renowned for our big baps here, and Belfast has the biggest baps of all. Now you can climb inside a bap and attempt to violently bump other similar bread based vehicles.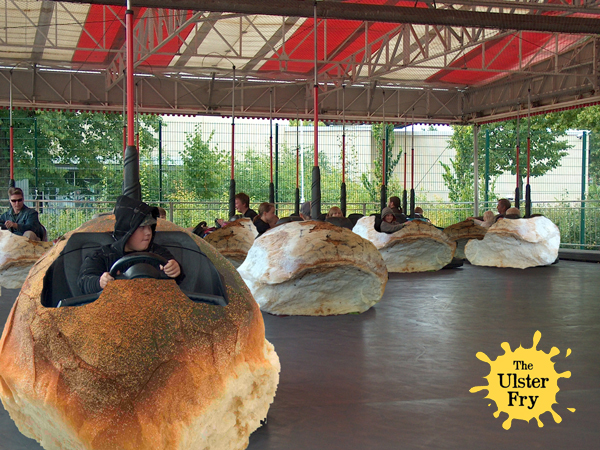 ---
The Toast Train
As well as baps, Northern Ireland is famous for loads of other types of bread, many which are delicious toasted. This is convenient as it allows us to invent the Toast Train – a terrifying ride in which you creep round darkened tunnels whilst occasionally being jump-scared by grilled Veda, Potato bread and Sodas.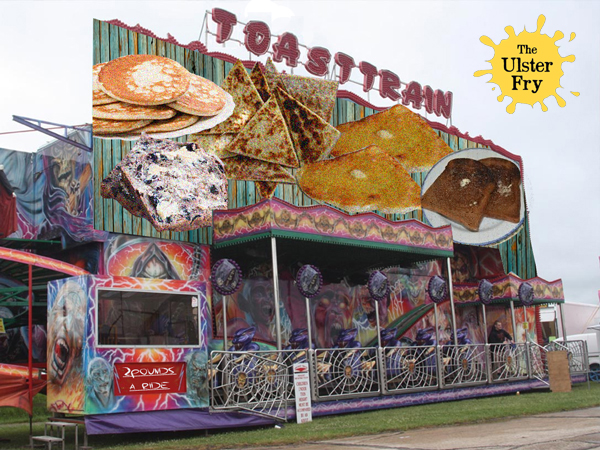 ---
The Pastie Wheel
No self-respecting theme park calling itself Pastieland would be complete without a gigantic Pastie Ferris wheel. As our inadequately photoshopped image shows, passengers will circle a beautifully rendered version of the popular chip shop delicacy, which may or may not contain real meat – just like a real pastie.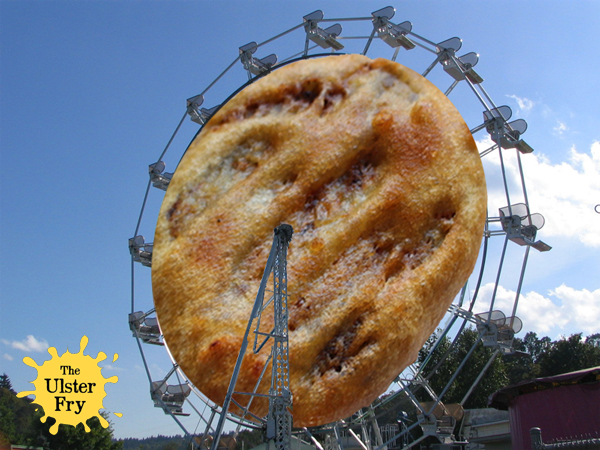 ---
The Boxing Champ Machine
There won't just be exciting rides for thrill seekers, there'll also be plenty of sideshow games. Test your strength and skill by attempting to punch the lights out of a bowl of potato champ, with bonus points for knacking its scallions in.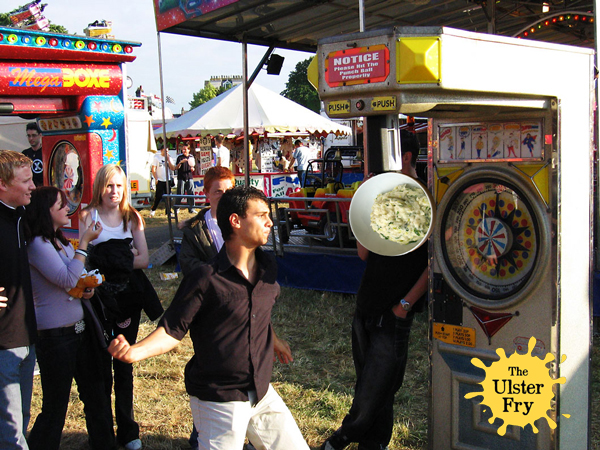 ---
The Sukie Gallery
Northern Ireland is known the world over for two other things – drink and guns. Here the two are combined with astonishing simplicity in this fun version of the traditional shooting gallery – as you attempt to target some cartons of everyone's favourite hangover cure.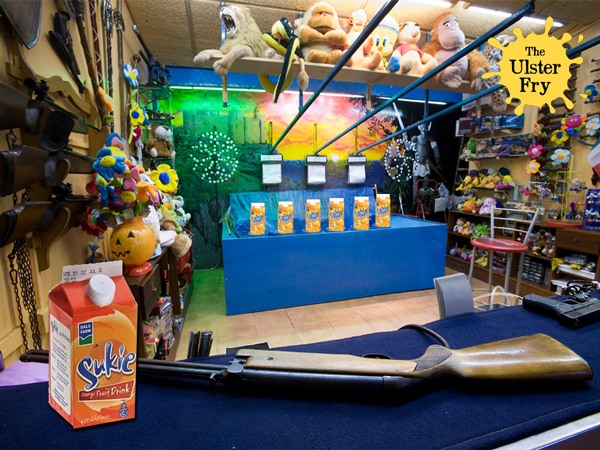 ---
Other thrills…..
Needless to say there'll be much, much more – including the Gravy Ring Toss, Tunnel of Lard, Ice Cream Poke Helter Skelter and a special movie themed section called Jurassic Pork – but all of these have proven too difficult for us to photoshop and, to be frank, we can't be arsed.
Pastieland will open in the Titanic Quarter during the summer of 2017. Tickets available from The Ulster Fry shap, bring your own food.
Comments
comments