DUP stalwart Edwin Poots stunned the local business community today by announcing a 'sexy' new restaurant franchise for a modern day Northern Ireland.
Eponymously entitled "Pooters", the fast food chain intends to set pulses racing amongst God fearin' Ulster voters, thanks to a bevy of over-adequately clad waitresses, who will serve food whilst provocatively parading around in ankle length skirts, long sleeve pinafores and heavy starched blouses, which have been tantalisingly buttoned to the neck.
"Our party has gained a bad rap the last few years " explained Poots today at the launch "We've objected to a late night lap dancing club in Belfast, made a huge fuss over gay blood, banned same sex marriage and refused to budge on legalised abortion…. so people harshly peg us as being out of touch old fuddy duddys" he lamented.
"This new chain restaurant though, which has the full endorsement of my party, will finally show the world that we know how to let our hair down!"
"Well, except for the women" he added quickly. "They'll need to keep theirs tied up tightly… under a cloth cap."
A closed doors private launch of Pooters has reportedly gone down a storm amongst party delegates, who could barely pay attention to their food, as a slew of sexy waitresses flashed their bare wrists and ankles at every opportunity.
The Pooters menu includes a range of delicious local seafood dishes such as Cod Fearing Soul, The Fishonary Position and I'm Going To Eel For This, as well as some 'foreign' dishes including prime American Trump steaks, platters of flaming hot right-wings and Steak & No McGuinness Pie.
This isn't the first time a local politician has moved into fast-food of course. In 1992 Gerry Adams opened a fried chicken outlet in West Belfast.
He still denies it to this day.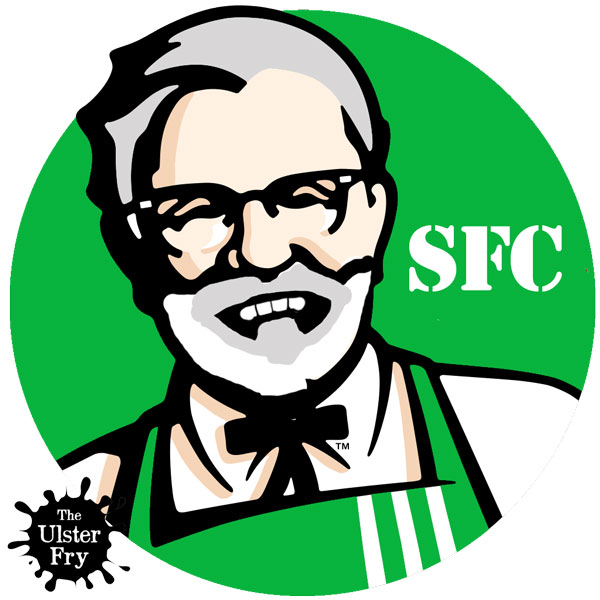 Comments
comments