Amid rumours that the next Star Wars film will be partly filmed on the dank, inhospitable planet of Lisburn, the Northern Ireland economy received a further boost after it was revealed that Harland and Wolff shipyard will build the next Death Star.
The lucrative defence contract, which is believed to be worth 250 trillion space credits, is the result of a period of extensive negotiations between the Stormont Executive and well-known industrialist Darth Vader. Aside from boosting the local economy, the deal will also generate thousand's of new jobs for local people, especially those eager to wear gigantic plastic helmets at work.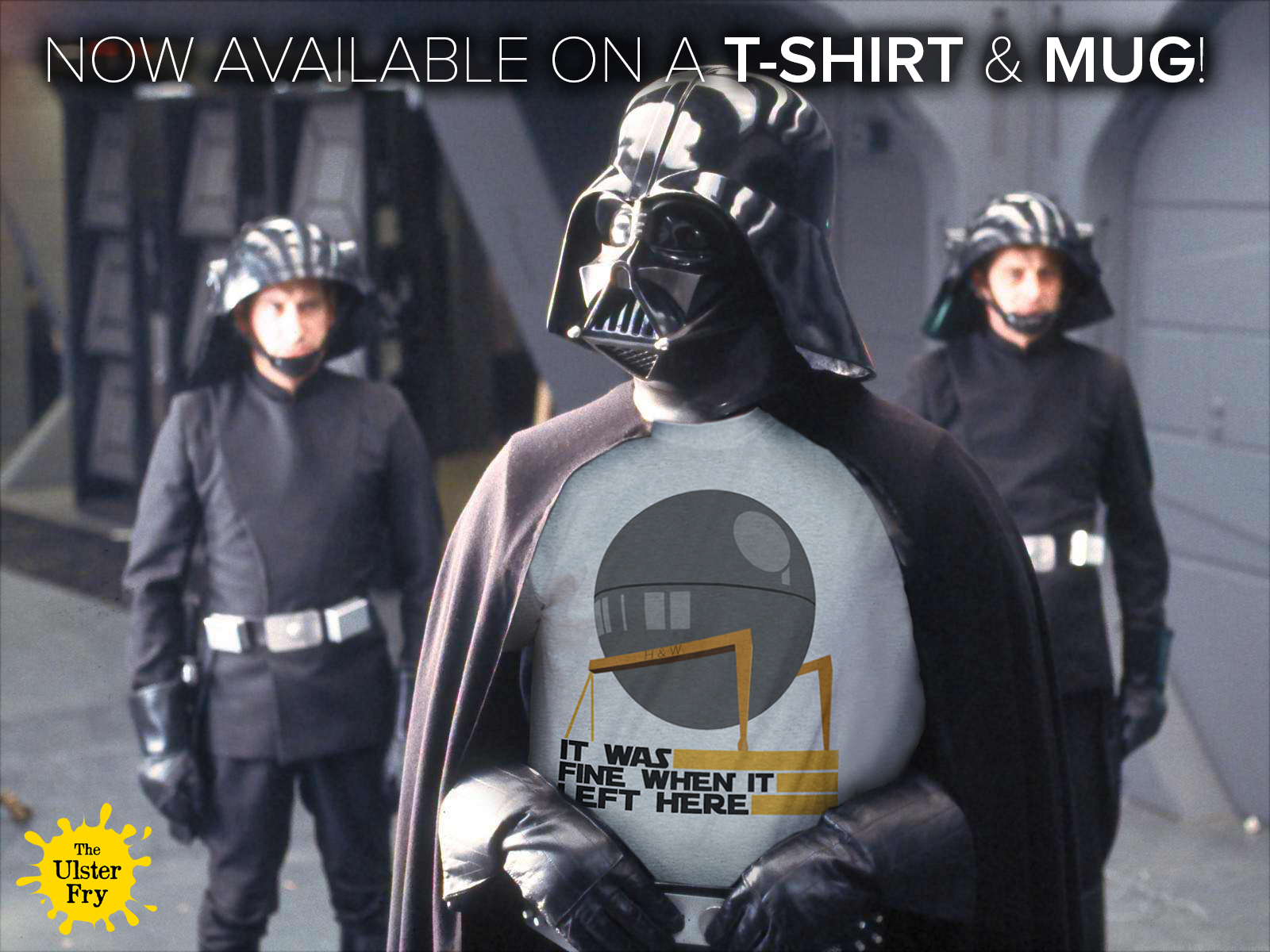 Disney spokesman Mickey Duck told us "The last two Death Stars were spectacularly destroyed shortly after being built. With a legacy like that to uphold we didn't want to take a chance using any old shipyard. Not only can Northern Ireland build ships that epically fail on their maiden voyage – but yees can make a mountain of cash off it for decades afterwards!"
"Anyone who has bought any second-hand shite from George Lucas recently will respect this sort of track record!" he added.
Work is already underway at Belfast Harbour and the port was bustling today with hundreds of weird looking creatures who talk funny. "Aye due to demand we've been forced to employ people from as far away as Ballymena" explained a spokesman. "No one really knows what the f**k they are saying like… even C-3PO was all like, 'Ye wha?'… but they seem well onboard with the whole Star Wars theme."
"A few have already went with their sisters!" he revealed.
Mr Vader arrived on-site today to motivate the workforce with his often say die attitude to failure, however we missed our chance to speak to him in person.
"I'm afraid its to late for you, big son" his aide told us. "He's gone over to the port side"
Comments
comments