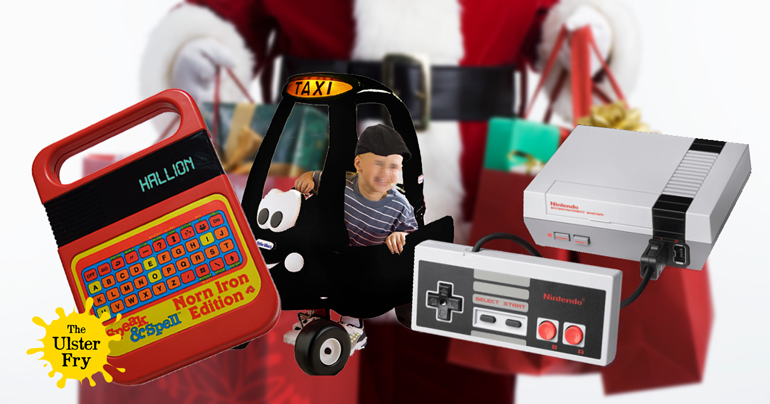 Once again The Ulster Fry consumer experts have been out scouring the shops for the best gifts available. There's something for everyone here….
Hipster Action Man
With realistic beard and an extravagant collection of tattoos, Hipster Action Man is the ultimate retro gift for the irritating fashionista in your life. Comes complete with oversized glasses, a small collection of exclusive craft beers and a ridiculously old fashioned bike.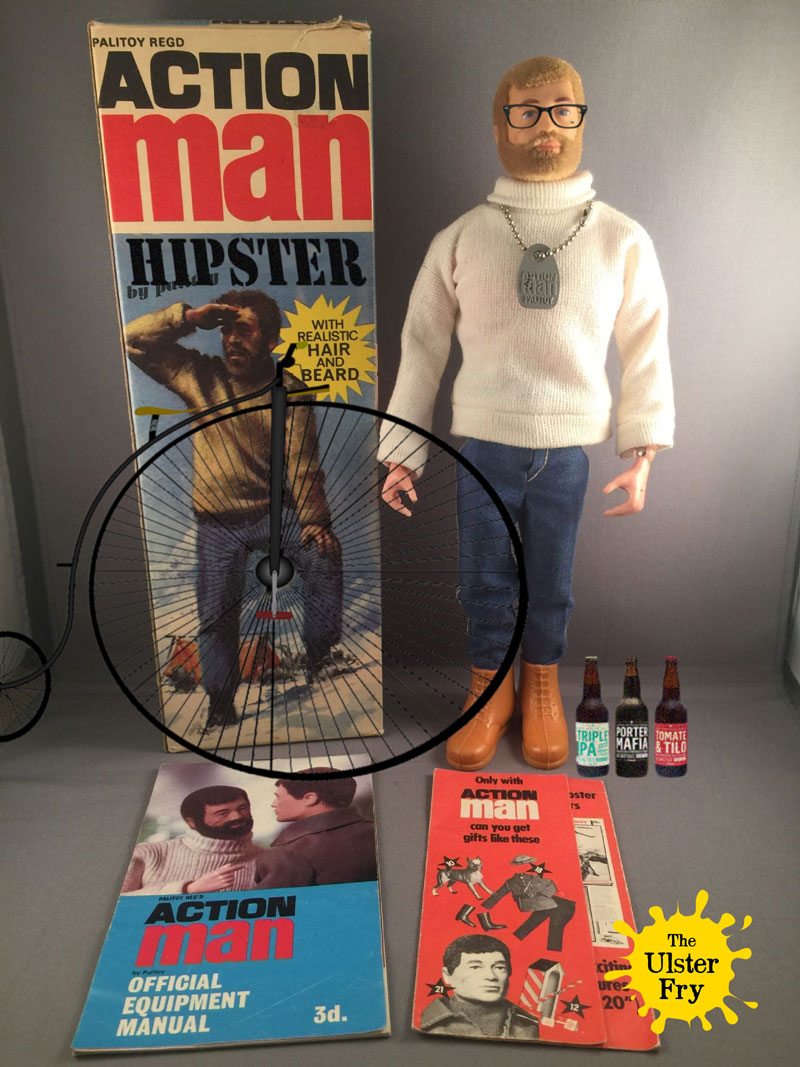 ---
Buzz Shiteyear
This has been a year to forget, and Buzz will help you to remember what it is that you're meant to forget. Only £20.16 from all good toy shops.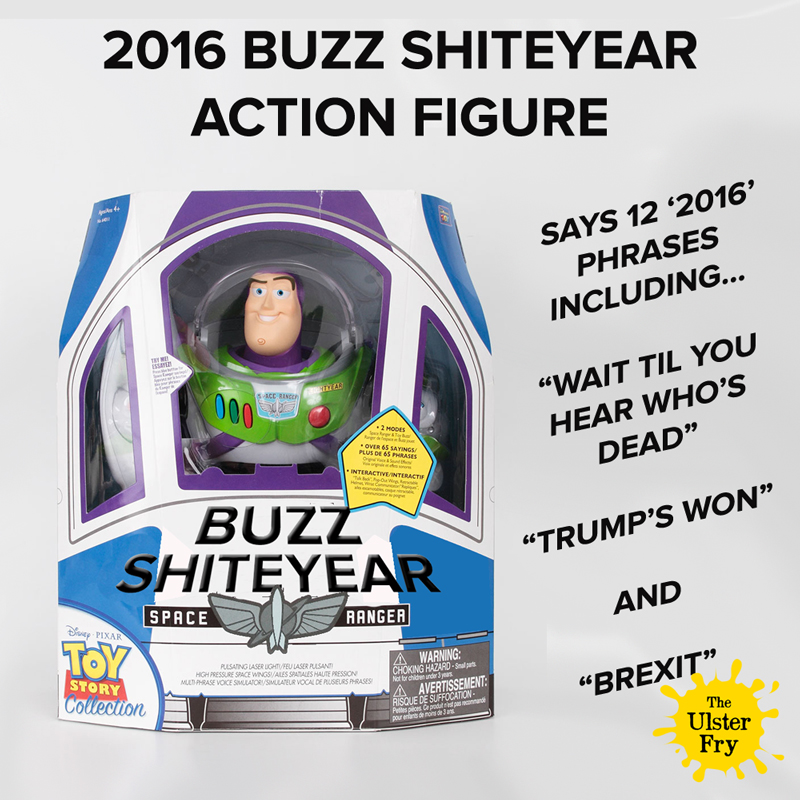 ---
Jimmy NES8BIT
Enjoy a feast of retro gaming in the company of international superstar James Nesbitt, with games including Street Fighter, Street Arguer, and Street You're My Best Mate So Ye Are Mucker.

---
County Tyrone Train Set
Relive the thrill of a train ride in County Tyrone with Hornby's latest set. May not contain trains.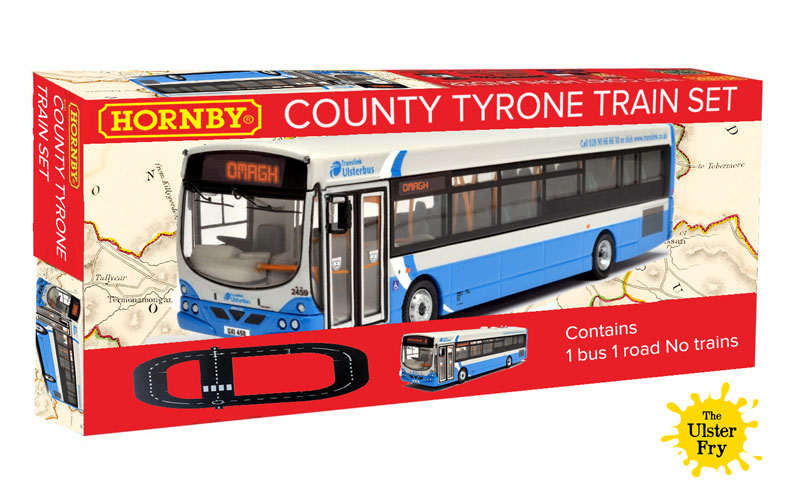 ---
Go For Boke
The ultimate drinking game! Race your friends around the board collecting shots and see who can be first to make it to the porcelain throne room for a face down visit.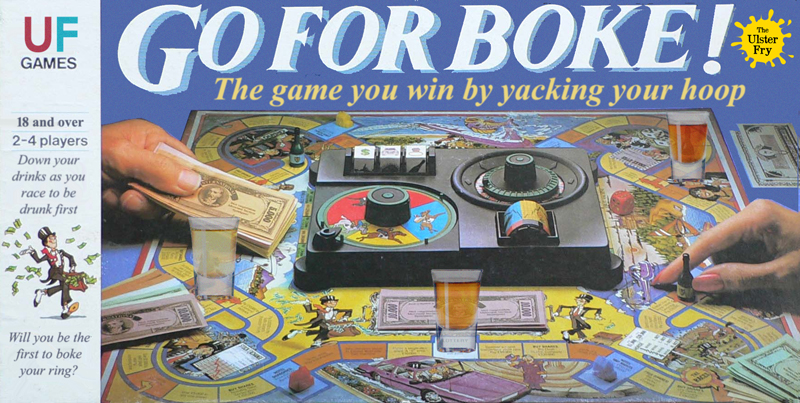 ---
Pamela Ballatwine
One for those weird people who buy their pets presents, Pamela Ballatwine is the only celebrity endorsed yarn wool based plaything for cats. Made entirely from Pamela's hair, lovingly collected from the floor of the hairdressers by a team of dedicated stalkers.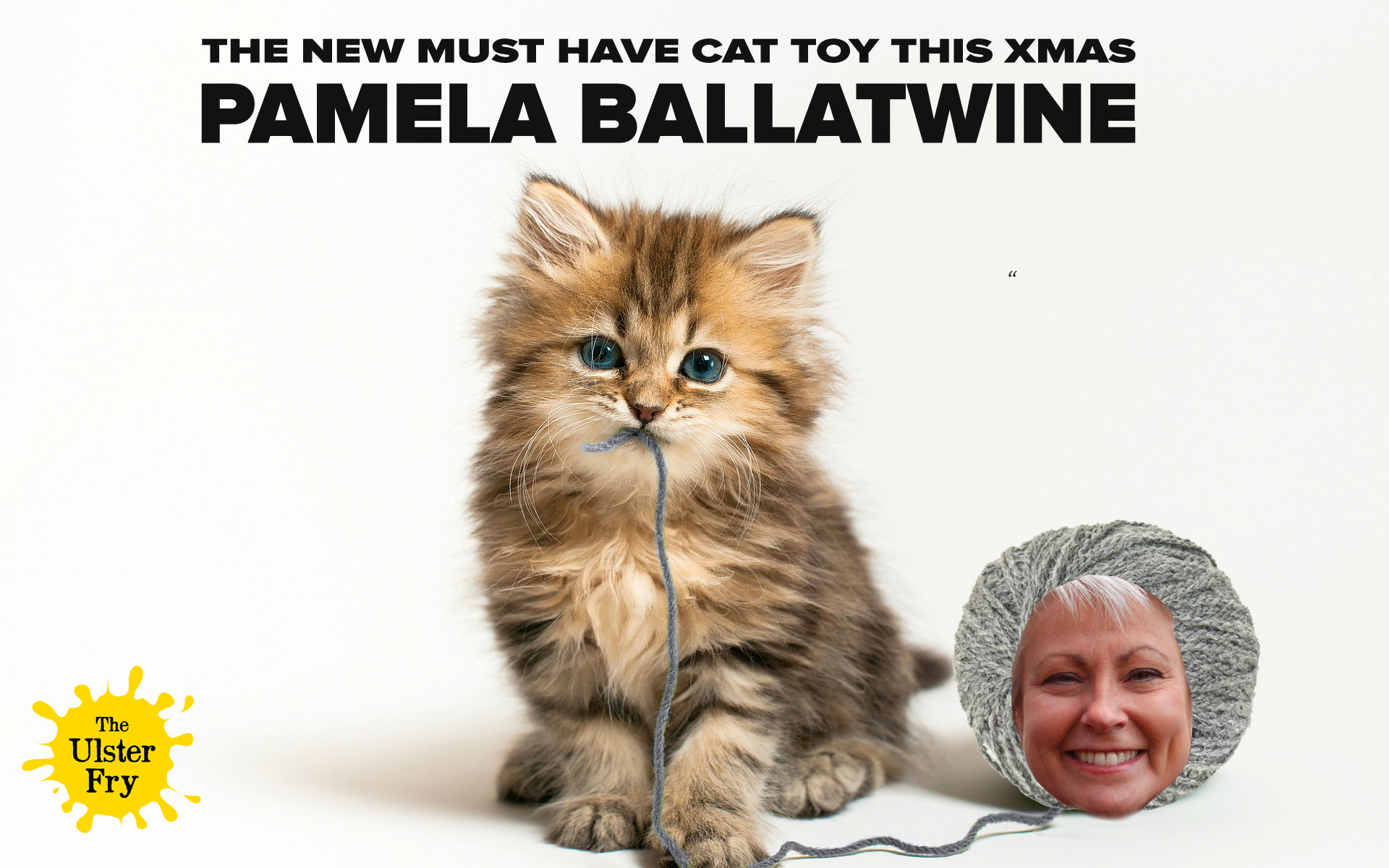 ---
Hatchimlas
Based on Hatchimals, 2016's 'Toy of the Year', the Hatchimlas allow you to collect all your favourite local politicians. You don't know which MLA you'll get when you buy one, so we can expect much swapping in the playground after Christmas as kids try to trade Arlene Foster for Gerry Kelly. Like their namesakes, these yokes have sold out everywhere.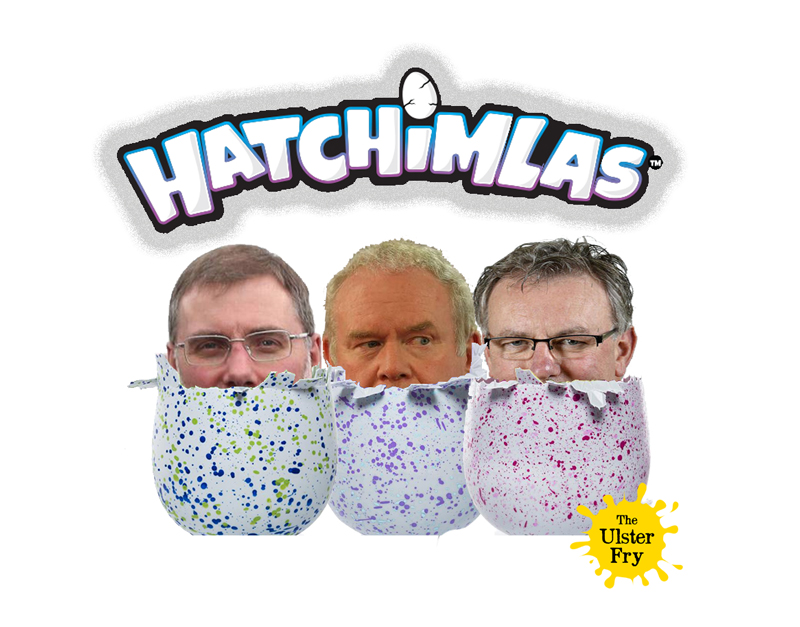 ---
Little Tikes Black Taxi Playset
Everything you need for a Taxi Tour of Belfast – complete with paramilitary record, a selection of utterly unbiased commentaries, a range of tattoos and a bootful of dodgy cigarettes.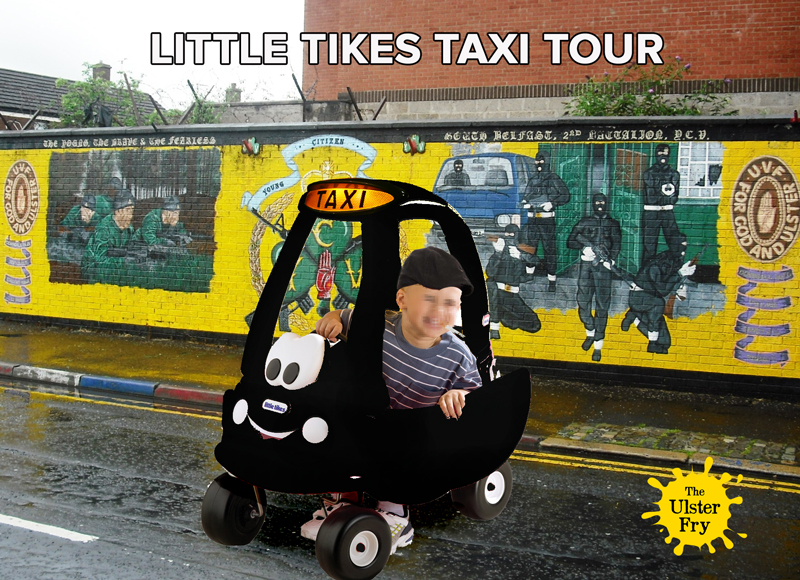 ---
Speak and Spell, Norn Iron Edition.
An educational toy that's fun for all the family. Master all those hard to spell words…..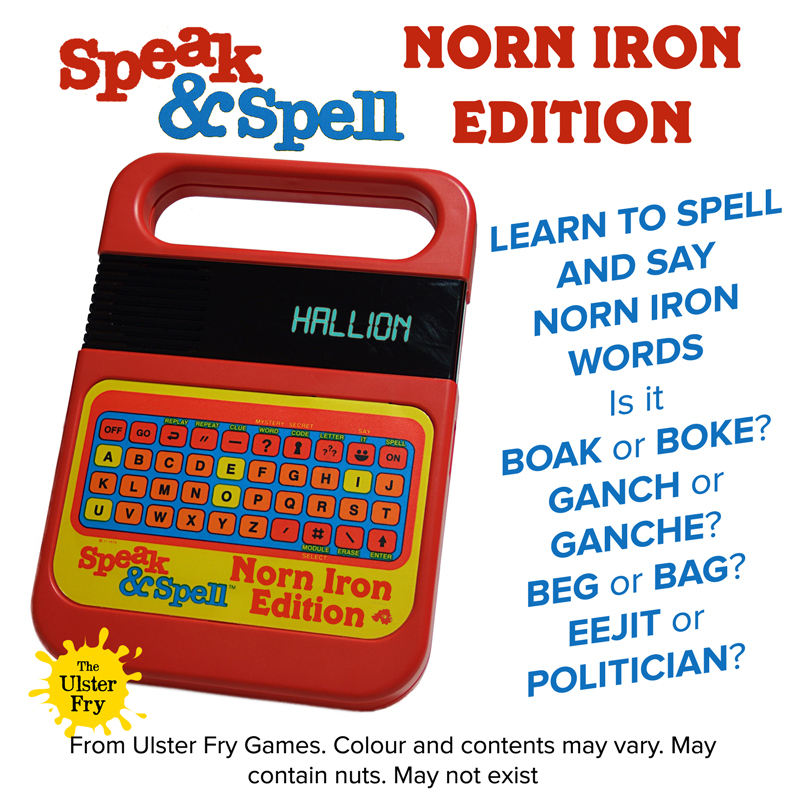 ---
Lego Stormont
Build it, have a minor crisis, dismantle it, build it again. Repeat every six months.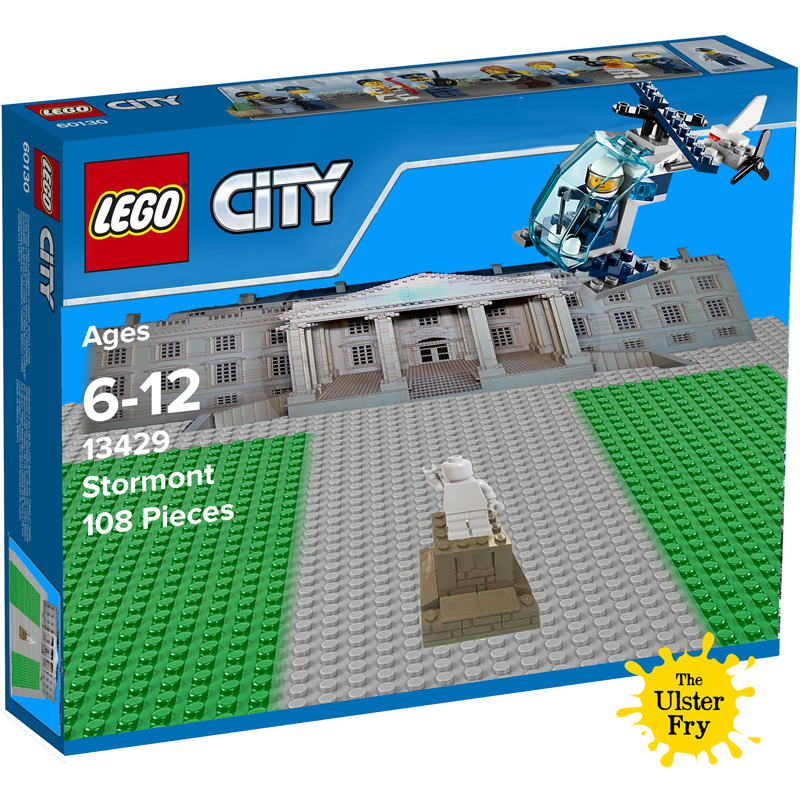 ---
Comments
comments