After the PSNI found a bottle of Buckfast being used as a light-shade in Craigavon, we got to thinking about what other Northern Irish home furnishings might be lurking out there.
So we headed over to the offices of a copy of top local inferior design magazine Eamonn Holmes and Gardens, and these are their predictions for the "must have" items for 2018.
1. The Bon-Fireplace
A stylish addition to any home, this delightful fireplace allows the home owner to re-create the Eleventh Night experience in the comfort of their own living room. Comes complete with a bag of very small pallets and a mini Paul Givan to light it.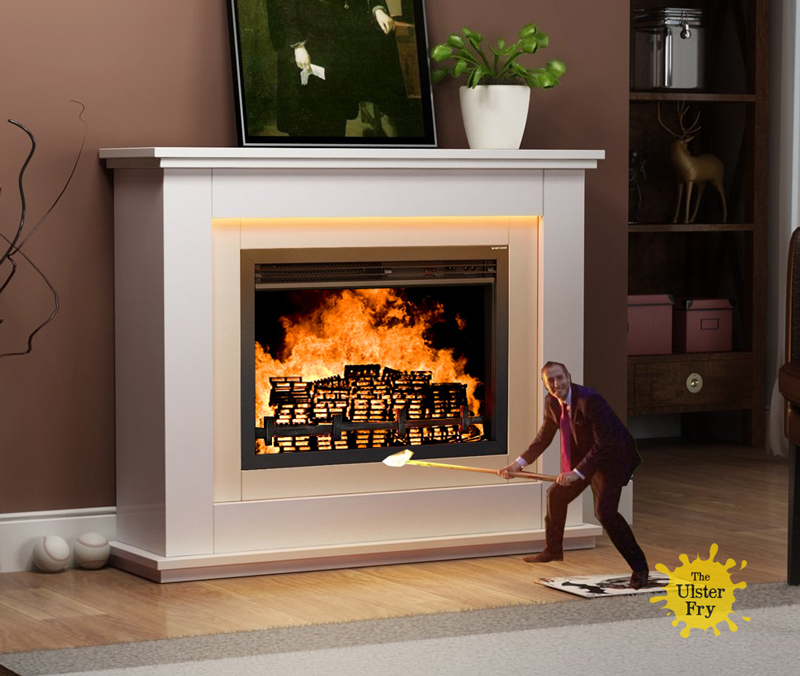 ---
2. The Sausage Bap Bag
Bean bags are out, Sausage Bap bags are in, say the folk at Holmes and Garden, as you can now relax in the comfort of everyone's favourite petrol station snack. Sauce optional.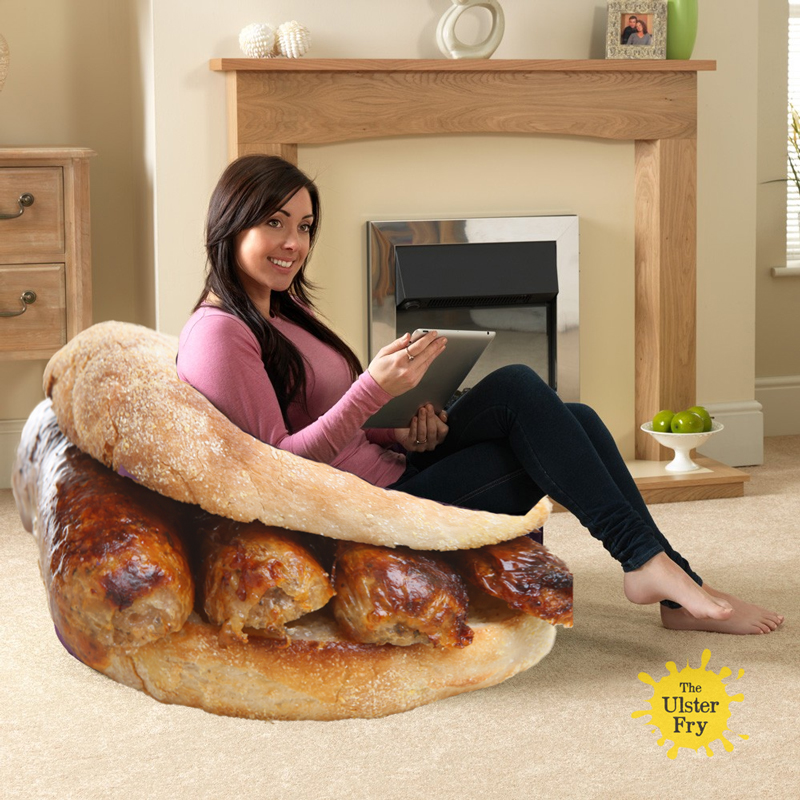 ---
3. Fleg Curtains
Available in two styles, we expect to see these curtains all over Northern Ireland this summer, probably hanging from lamp posts. Why not combine them for that cross-community look? You'll be the envy of your neighbours, or their target.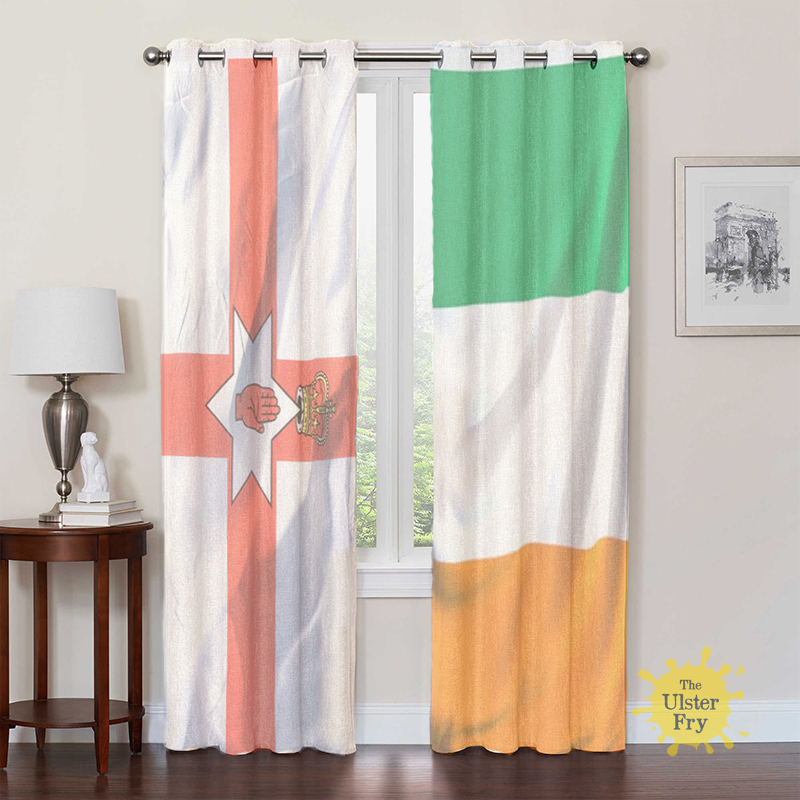 ---
4. Tayto bedding. 
Infused with an authentic Cheese and Onion smell, this duvet set will ensure you sleep soundly deep in the heart of the Ulster countryside. Two gigantic slices of bread are included.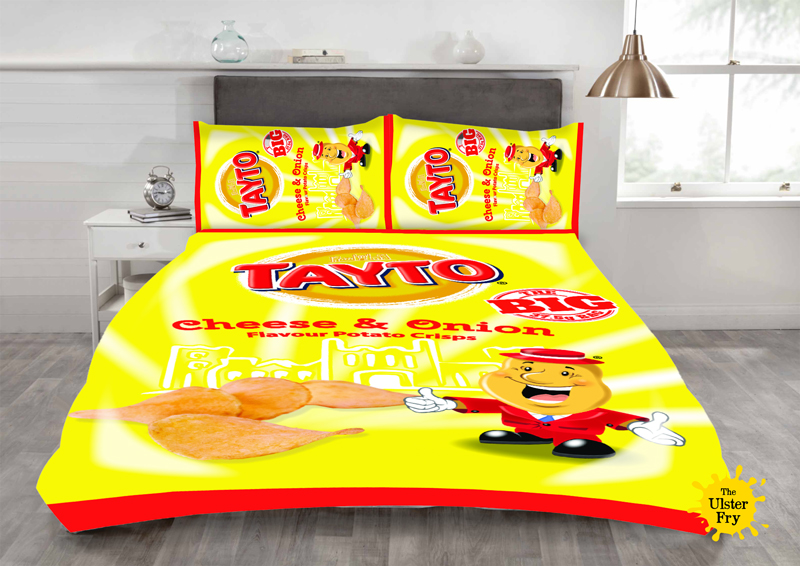 ---
5. Peace Wallpaper
Put yourself on the Black Taxi tour map with this stylish wallpaper. Also comes in handy for keeping the neighbours out of your living room.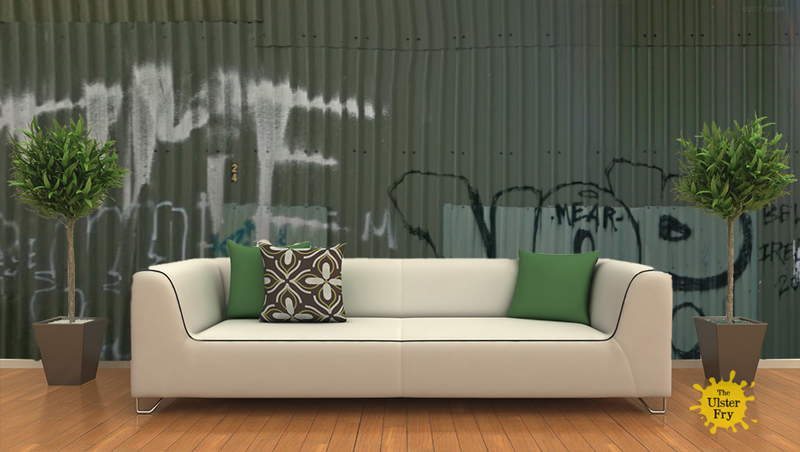 ---
6. The lamp shade
One for the culchies here. According to the box it "gives off light and smells of shite".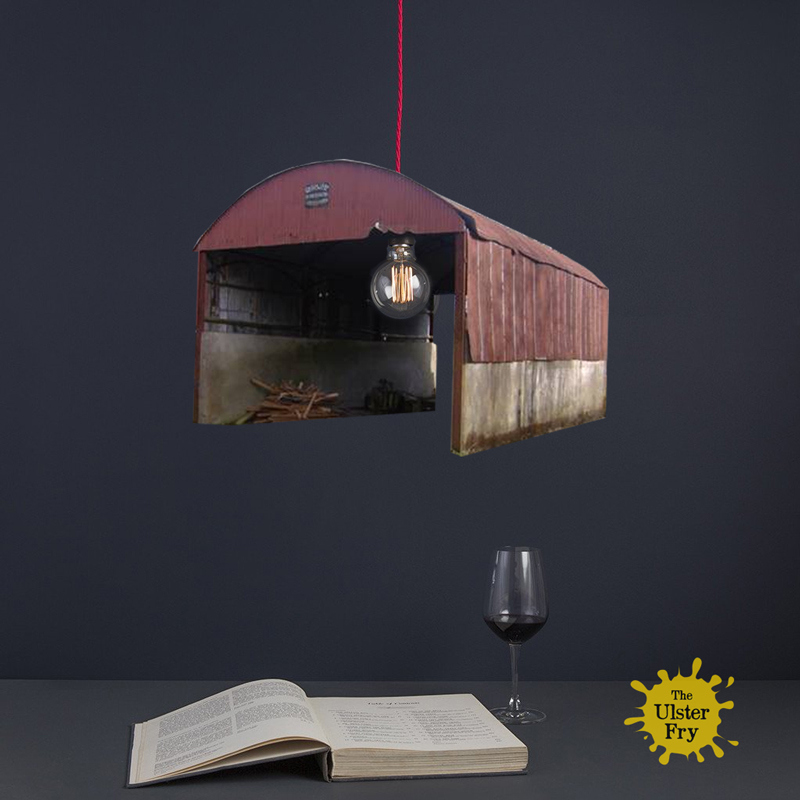 ---
7. The "Prepared for Peace, Ready for War-drobe"
One of the more unusual items on this list, this beautifully designed wardrobe has all the storage you'll need for your balaclavas, camouflage jackets and dodgy sunglasses.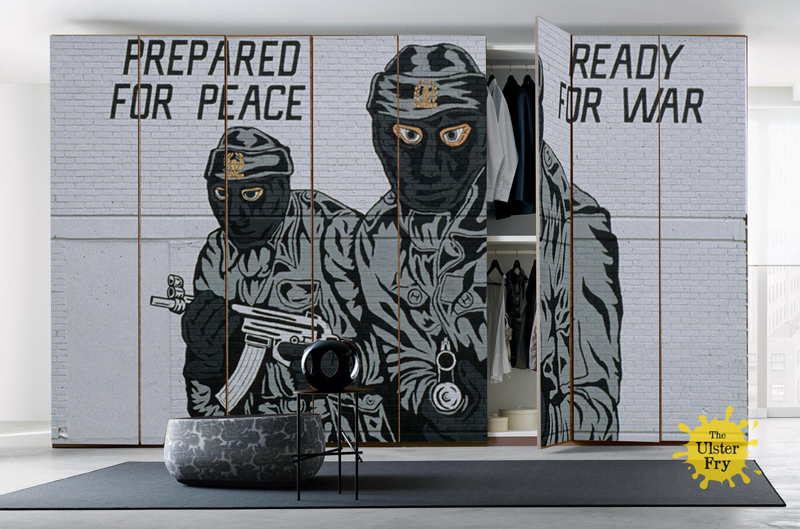 ---
8. The Sausage Roll-top Desk
OK, we were struggling to find eight and this was the best we could do. It's tasteful and tasty, but its light, flaky texture makes it completely useless as a desk. On the plus side, you can now tell people that you've seen a picture of a sausage roll desk.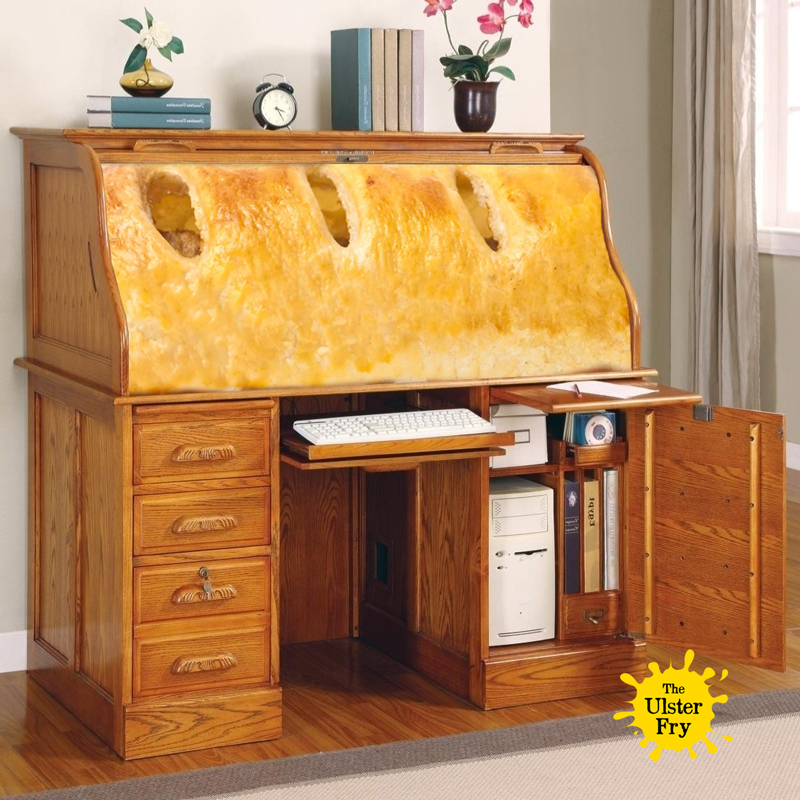 ---
Facebook's rules are changing soon, so it'll be harder to follow pages like ours. If you still want to after reading this shite, click on the link and join our Facebook Community….  https://www.facebook.com/groups/ulsterfrycommunity/
Comments
comments