The iconic DeLorean sports car is making a comeback after more than 30 years. Sadly, this time it's being built in the USA rather than in Dunmurry, but it got us to thinking whether there's any other 1980s things from Northern Ireland that need a revival. Here's what we came up with – if you don't remember the 80s think of it as a history lesson.
1. Jim Megaw and Crazy Prices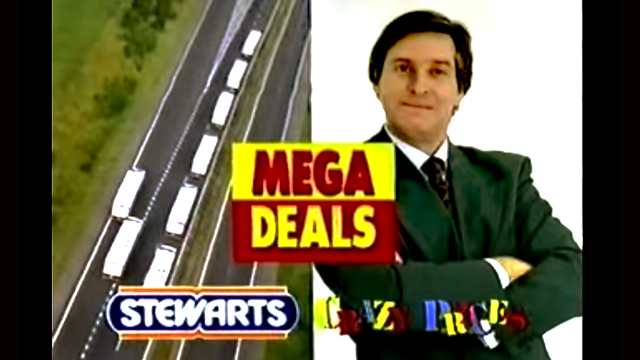 In the days before Tesco and Asda we had Crazy Prices, and before Northern Ireland had discovered professional looking adverts we had Big Jim Megaw. No ad break was complete without Jim appearing to extol the virtues of the offers on Veda and Veggie Roll in his store, especially the cut price deals on number 2.
2. Yellow Pack food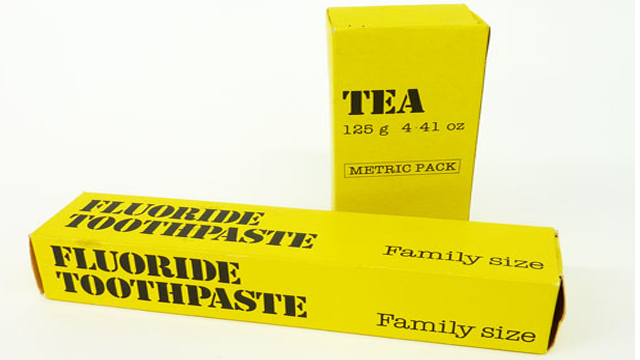 For any young folk out there, Yellow Pack was a kind of early version of the Tesco Value range, but in fluorescent yellow packaging. That way, yer mates would know a mile off if yer ma was being a tight arse and slag you accordingly, and there'd be no point in saying that the orange juice was the same as the stuff in the Del Monte cartons.
3. Bomb damage sales
We don't really want to see bombings come back, but it'd be quite good to see a return of the resulting sales. None of the year round DFS sales in the 80s, if you wanted a sofa in Strabane you just waited til the next IRA bomb and then went to Linton and Robinson's.
4. Sinn Fein TV appearances with actor's voices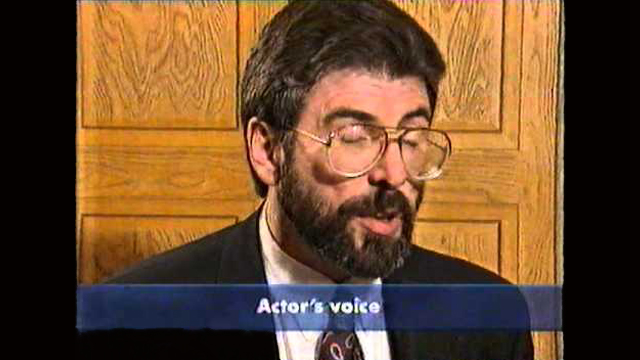 After the aforementioned bomb. Gerry Adams would come on TV and say it was really sad and blame the Brits, but he'd be given a voice over due to a ban on interviews with Sinn Fein. We'd bring them back for all the politicians, so you could have Gerry voiced by Joe Pasquale and Gregory Campbell by Danny Dyer.
5. Sureline coaches.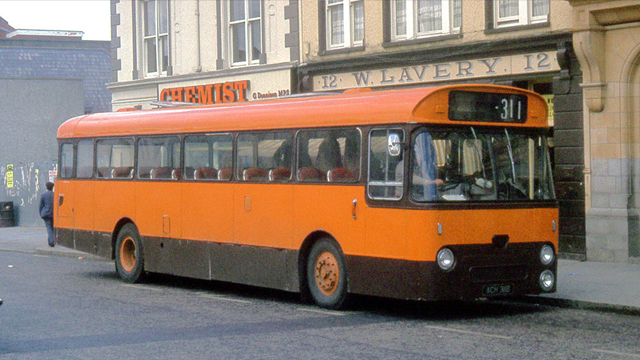 Decked out in a vomit like mix of brown and orange, Sureline coaches provided a bit of competition for Ulsterbus in the Craigavon area. They'd be handy these days, seeing as the trains in Lurgan are always cancelled as a few Dissies attempt to transport us back to the 80s.
6. Police Six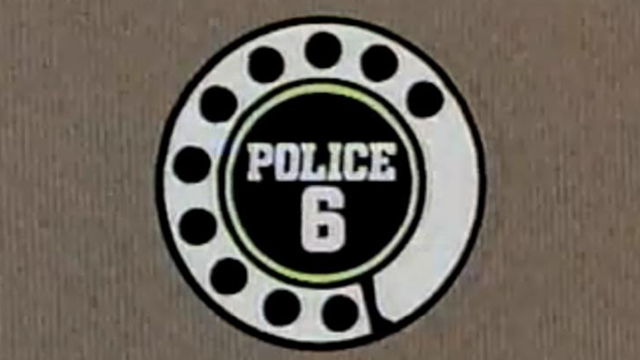 This was like an early version of Crimewatch where Keith Burnside read out a load of stuff that had been nicked, then showed things that the police had found and needed owners. This usually consisted of fishing rods, kettles and video players – the height of technological sophistication for the time.
7. "Why Don't You" from Belfast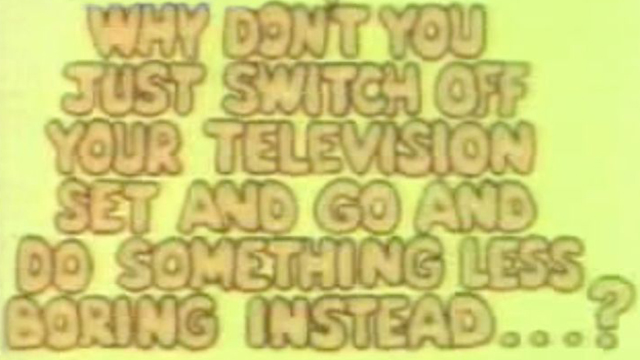 This long running kid's TV show was presented by the kids themselves and occasionally the "Belfast Gang" got a turn, allowing us all to be embarrassed by their attempts to put on posh accents. The show's instruction to "Go out and do something less boring instead" might have made sense in England, but the 'outside' options here were limited to rioting and drinking Buckfast in parks, so it wasn't such sound advice.
8. The Slippery Dip in Newcastle.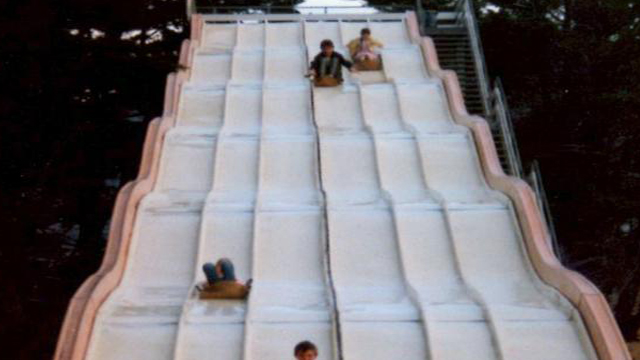 If you did manage to go outside and avoid riots, bomb scares and Gerry Adams being voiced by an actor, there was no better thing to do than go to Newcastle and have a go on the town's death-trap 'Slippery Dip'. Hurtle down a side-less fibreglass slide whilst sitting on a doormat – kids these days don't know they're born.
Comments
comments