The Journey, a film telling the story of the unusual relationship between Ian Paisley and Martin McGuinness, hit the cinema screens at the weekend – with Timothy Spall and Colm Meaney in the title roles.
This left lots of parts for other stars to play our local politicians, and needless to say, there was a queue of top actors and actresses begging for their big chance.
We've been along to see the fillum, and can exclusively reveal some of the amazing cameos cinemagoers can expect to see….
---
Brad and Angelina as Peter and Iris.
Who else could play the "First Couple" of Northern Irish politics than Hollywood's most famous romantic pairing? Brad had to lose several stone in weight to take on the honed figure of Robbo, and Angelina must have had her head cut to play Iris.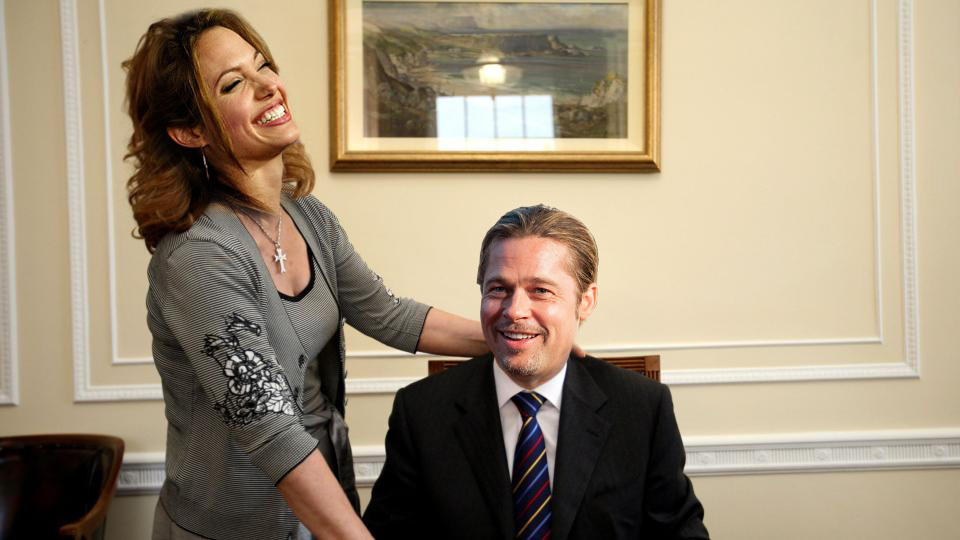 ---
Will Ferrell as Gerry Kelly
Ferrell brings a dash of slapstick to his portrayal of Sinn Fein's famous enforcer. He battles atop police landrovers whilst secretly coveting the Stormont cabinet position of Minister for Elf.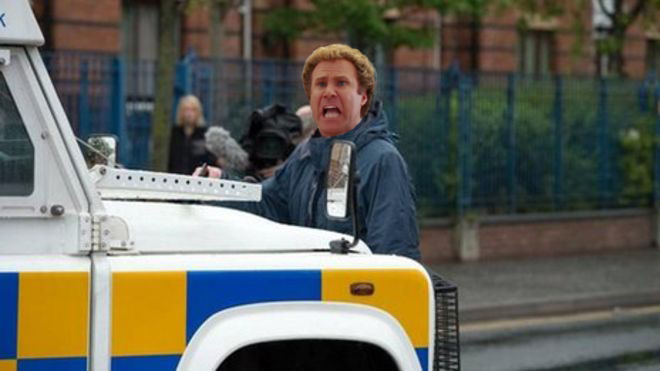 ---
Droopy Dog as Nigel Dodds
Droopy was the director's first choice to play the lugubrious North Belfast MP, and they were delighted when he agreed to take on the role. Turns out that the two glum-faced characters go back a long way in the movie world, with Doddsy acting as Droopy's stunt double in several early cartoons.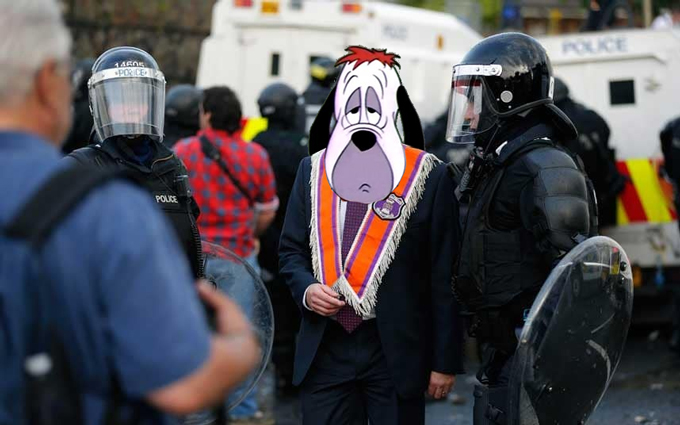 ---
Tom Cruise and Russell Crowe as Sammy Wilson and Gerry Adams
Two heartthrobs played by a couple of lads from Hollywood. Tom spent weeks walking around in the nip to help perfect Sammy's big red face whilst method actor Crowe completely forgot everything he did in the 1970s in preparation for his part as Gerry.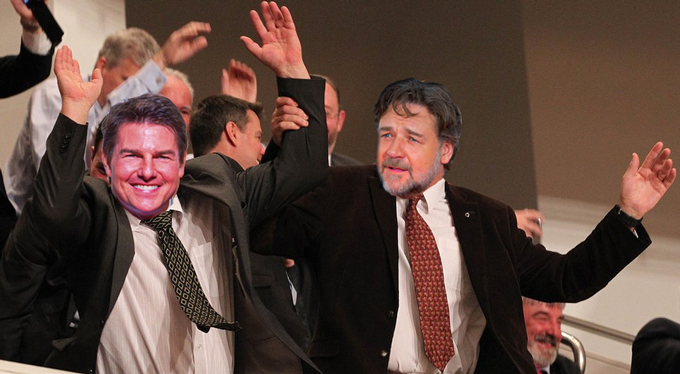 ---
Jack Nicholson's Joker as Gregory Campbell
Hollywood legend Jack Nicholson reprises his most iconic role to play the part of Northern Ireland's greatest joker, Gregory Campbell.  In a clever twist all his speaking lines are in 'Irish' and his subtitles are sponsored by Spelga.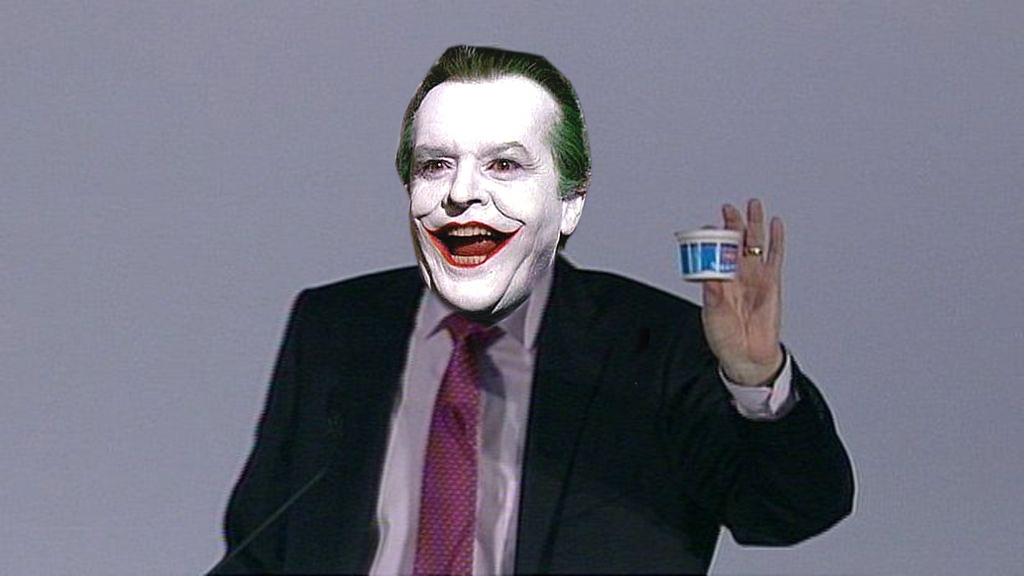 ---
Owen Wilson and Vince Vaughn as David Trimble and John Hume
Two comedy buddies playing the villains of the movie – the arch enemies of Paisley and McGuinness. Bono plays himself in the famous concert scene, in return for £300 million tax free and a guaranteed sainthood from the Pope.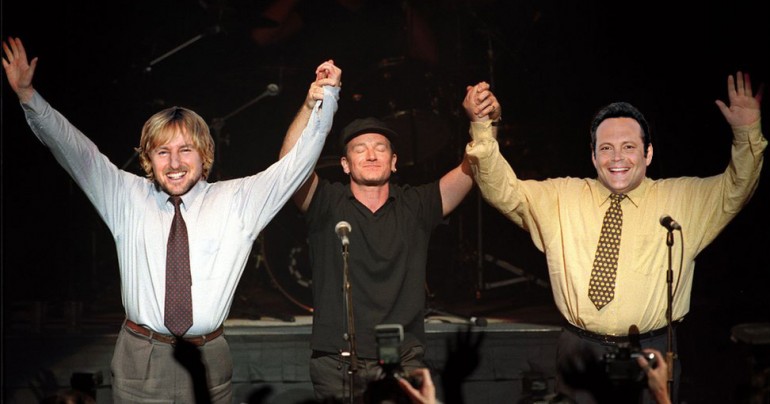 Comments
comments