Many local celebrities have been forced to take part-time jobs to finance their lavish lifestyles, the Ulster Fry has learned.
"With Nolan and Mitchell's ridiculous wage demands, the rest of us are barely scraping by!" moaned TV presenter Marc Mallet as he picked us up in an Uber with an uncanny resemblance to a UTV news van.
The news was confirmed by BBCNI Weather duo Cecila Daly and Barra Best, who recently start hoovering and dusting offices together at the scrake of dawn to finance their mutual love of going the rip.
"We've set up a new contract cleaning business called Best Daly Cleaners" they told us. "We only can do Mondays, Wednesdays and Fridays though, so we're getting folk moaning it's false advertising! It's a whole handlin!"
Translink bus driver Rose Neill agreed. "Driving the Maiden City Flyer is dead different to reading the news! Out of habit I keep saying 'Londonderry' every second time I mention the city to passengers, but I've got some wile dirty looks."
"Except the wans going to the Waterside!" she added.
Elsewhere former 'Town Challenge' pairing, Hugo Duncan and George Jones are cleaning the windscreens of unsuspecting cars on the road between Donemana and Plumbridge as they slow to let sheep and cattle pass.
"We could make more dough up at Stockman's Lane," revealed Duncan. "But it's long way to drive with nothing but a wet rag. Though I wouldn't call him that to his face!"
Indeed the Ulster Fry newsroom has been inundated with similar sightings, including Pamela Ballentine making filled sodas in an Aughnacloy petrol station, Mark Carruthers working as a topless butler and Wendy Austin taking kickboxing classes in Shankill Leisure Centre.
However broadcaster turned politician Mike Nesbitt denied that he took on the UUP leadership by accident, after he applied for a job collecting glasses in the Stormont Hotel.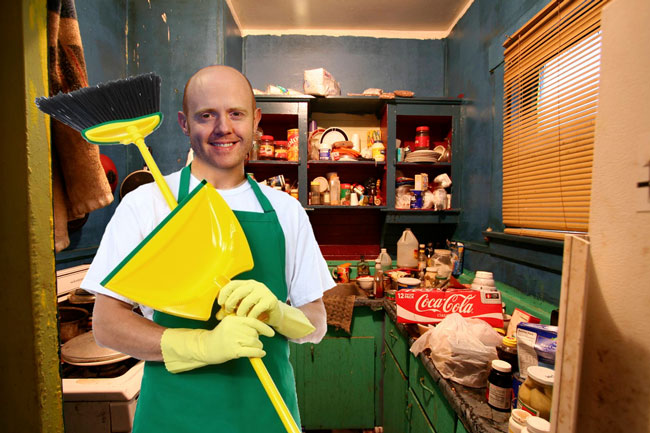 Comments
comments