Northern Ireland is, of course, a peaceful place where nothing much happens. This might explain why, apart from The Fall, there's been a severe lack of cop shows set in these parts.
We thought we'd rectify this glaring omission from our TV schedules, and make a few suggestions….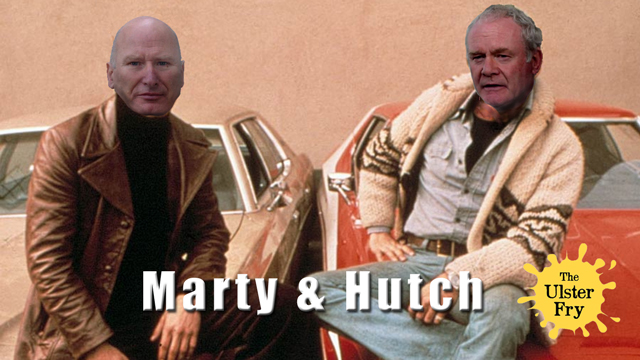 1. Marty and Hutch
Streetwise Martin 'Marty' McGuinness partners up with Billy 'Hutch' Hutchinson, to enforce their 'law' on the streets of Dunmurry. They get inside information from flamboyant bad-boy Reg 'Huggy' Empey and tear up the streets in Marty's trademark Nissan Micra, bright red of course, with a white go-faster stripe. Sample Episode: There's a major drug deal going down in West Belfast,instead of investigating Marty and Hutch have an argument about parades.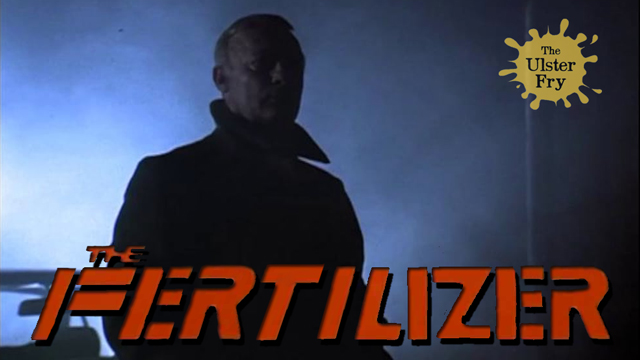 2. The Fertilizer
Edward Hardwood stars as a tough ex-espionage officer turned farmer, who brings his own brand of justice to rural Northern Ireland. Having become disillusioned by the 'latta aul ballicks' that comes with membership of the Farmers' Union, he takes out ads in Farming Life that ask "Got a problem? Odds against you? Call the Fertilizer." Sample Episode: The Fertilizer is called in to help with the lambing season. He does, and goes home.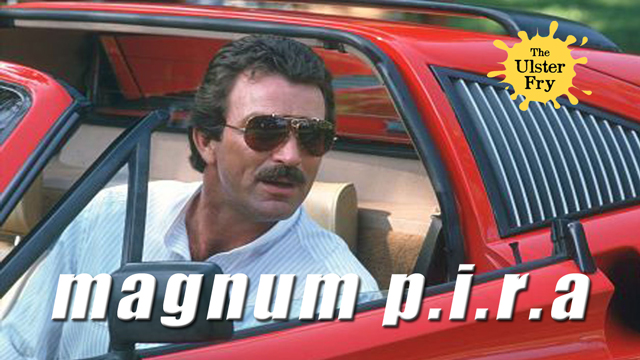 3. Magnum p.i.r.a
Tom Selleck stars as Tommy Magnum, a Private Investigator who isn't sure if he exists. Cruising West Belfast in his flash car, Magnum has unlimited use of various safe houses and what's left of the Northern Bank money as he dishes out justice Provo style. Sample episode: Magnum accidentally shoots someone, everyone blames him for it, but he gets away with it with his wicked charm and handy wee "on the run" letter.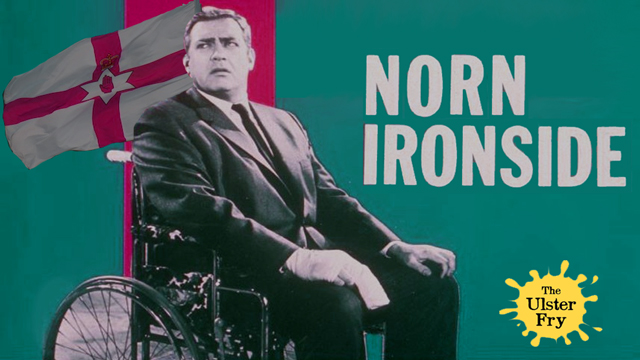 4. Norn Ironside
Forced to retire from the game through injury, former footballer Robert Ironside takes a job with the IFA investigating the performances of the Northern Ireland football team. After years of trying to work out why Sammy Clingan keeps getting picked, Ironside eventually discovers how to stop Kyle Lafferty getting caught offside, leading to an upturn for the national team. Sample Episode: Ironside goes undercover to infiltrate UEFA, and somehow persuades them to make Greece top seeds in Northern Ireland's group for the Euros.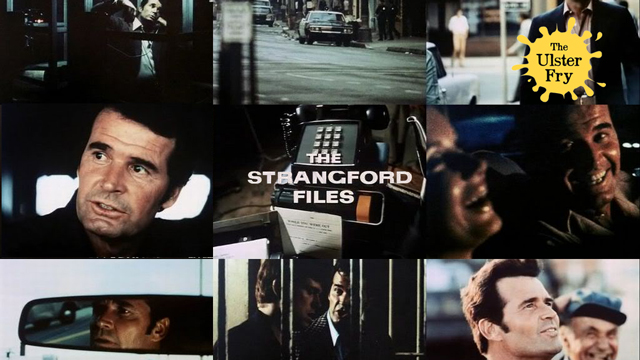 5. The Strangford Files
Jim Strangford is a down at heel private eye living in a caravan outside Kircubbin, and working the mean streets of the Ards Peninsula. Probably played by high rolling MP Jim Shannon, Strangford isn't afraid to take the law into his own hands as he brings justice to the lough shore. Sample Episode: The public toilets in Greyabbey have a rude word written in one of the cubicles, Strangford investigates.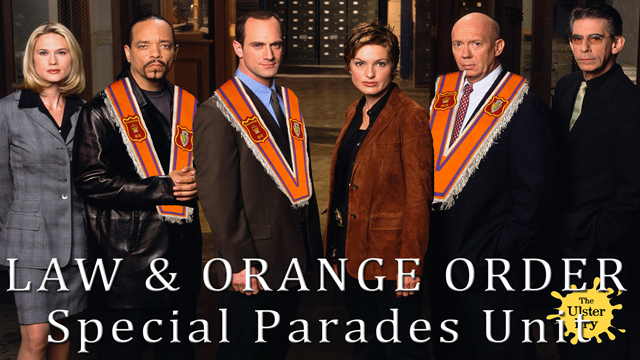 6. Law and Orange Order
The Orange Order's Special Parades Unit try to organise marches in controversial areas whilst also investigating crimes, for some reason. Meanwhile their crack legal team piece together the evidence that will allow them to get the better of their arch enemies - the Parades Commission. Sample Episode: Ice T forgets to bring his collarette to a meeting. "I'm busting you down to Juvie Lodge," says Chief Inspector Grandmaster Flash.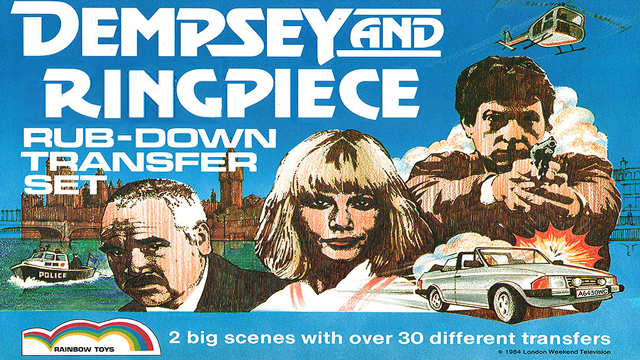 7. Dempsey and Ringpiece
Streetwise New York cop James Dempsey forms an unlikely partnership with the aristocratic Harriet Ringpiece, as they work for an elite unit of the PSNI. To be honest I can't think of a plot, I just found the name amusing.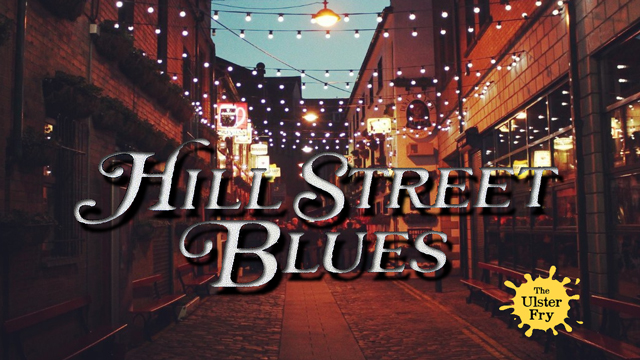 8. Hill Street Blues
More of a soap than a cop show, Hill St Blues follows the work of a run-of-the-mill police station serving Belfast's trendy Cathedral Quarter. We see the everyday grind of life for the ordinary officers on the beat, as they deal with late night drinkers falling out of the Duke of York and the Harp Bar. Sample Episode: Some Hipster gets his beard stolen.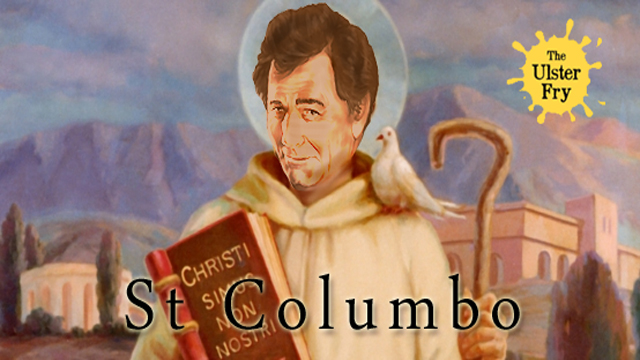 9. St Columbo
This series follows the work of a cigar chomping maverick Saint as he tries to infiltrate the seedy underworld of Early Christian Ireland. Using his miraculous powers, he slowly converts pagans from their evil ways, and solves some other stuff which I can't remember from RE at school. Sample Episode: St Columbo investigates the theft of some cattle, before saying "Just one more thing" and making all the locals start being Christians in return for solving the crime.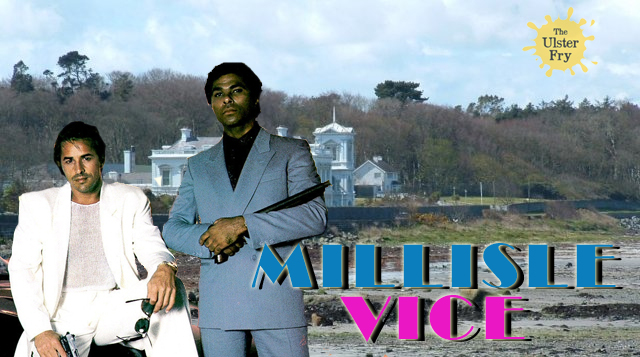 10. Millisle Vice
There can be few more glamorous locations in Northern Ireland than the North Down Gold Coast, so it's an ideal backdrop for Crockett and Tubbs as they wear no socks on patrol around the caravan parks of Millisle. Sample Episode: Our two heroes go undercover to infiltrate a gang planning a heist in the Ballyhalbert Spar. Crockett accidentally wears socks. Mayhem ensues.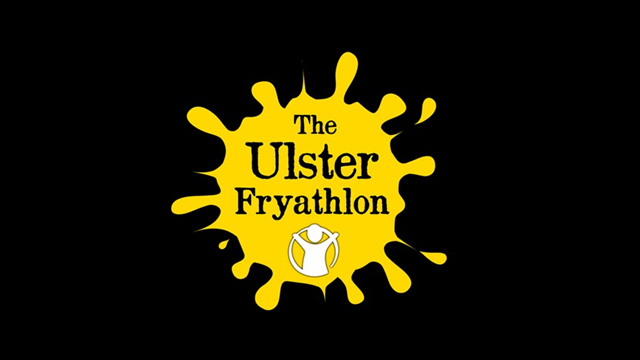 We're still raising money for Save the Children.
We'll be doing a draw for these great prizes, kindly donated by local firm and top celebrities.... Everyone who donates will be part of the draw, don't forget to include your name on the donation. David Meade has very kindly given us tickets to his new live show. Jason Shankey has offered us a Men's Grooming Kit Ian Dickson at Hair Inc in East Belfast has very kindly given us a £40 voucher. We also have mens and ladies "macs in a sack" from local firm Target Dry and.. A £100 voucher for Robinson's Shoemakers in Carrickfergus. Keep an eye on our Facebook and Twitter for more details We're over half-way there, thanks for all your support for this excellent cause.
Comments
comments