The people of Northern Ireland are famous the world over for their friendly, welcoming attitude to foreign visitors and their good looks, wit, and charm.
They're also famous for being able to start a fight in an empty room, so any tourist coming here is bound to want to see one of our famous arguments in full flow.
To help them out, here's our guide to the best places to have a good auld ruck.
---
Stormont
An obvious one to start, as usuns are never done fighting with themuns up there. But the Stormont fight zone is not just for the paliticians, ordinary members of the public can also squabble with each other over whose wean was first in the queue for the swings in the Mo Mowlam play park, or whose dog started it.
Sample quote: "It's my Jayden's turn on the slide ye fat hoor."
---
V
ictoria
 Square
Shopping is one of the most stressful experiences known to man, but one of the most relaxing known to women. Inevitability this leads to argument opportunities particularly because everything in Victoria Square is so f**king dear.
Sample quote: "How much to build a f**king bear? It'd be cheaper to buy a real one and have it stuffed."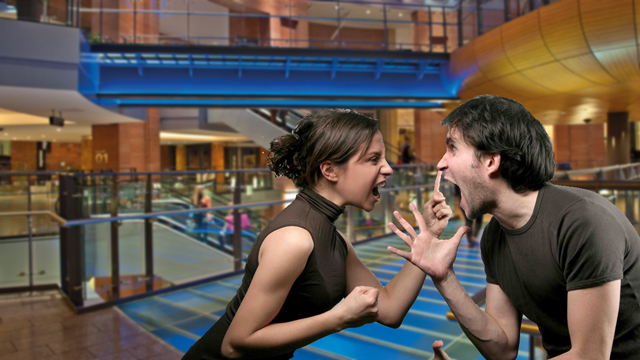 ---
The Giant's Causeway
Justifiably famous for its stunning views, the Causeway is also wile hard to get to. Drive for hours, pay through the nose for parking then find it starts to pish down half way round and they've closed the best bits for health and safety
Sample quote. "It was so your  idea ye lying bastard. I wanted to go to Victoria Square."
---
Any
 Wedding
Emotions are running high, the drink's in and wits are out. She's probably wearing a lovely dress but does she look better than I did on my wedding day?
Sample quote: "Whadda f**k ye mean ye don't know ye wee scrote?"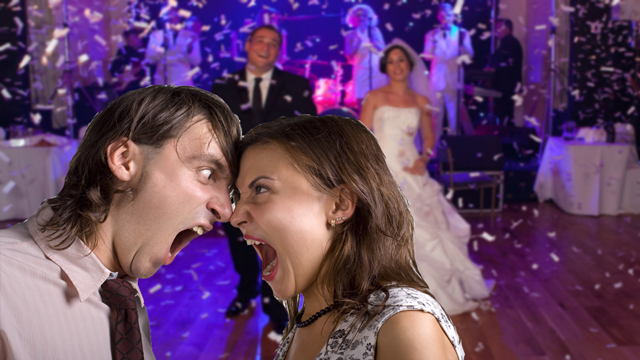 ---
Derry/Londonderry
So argumentative they named it twice.
Sample quote: "Don't you mean Derry? No I mean Londonderry. No, you mean Derry. Look I only came in to buy a packet of crisps. Don't you mean corn snacks.?"
---
The
 Belfast Telegraph Facebook pag
e
What else is Social Media for except being anti-social? Find any story which mentions anything remotely controversial then sit back, read the comments and wonder who moderates this shit.
Sample quote: User 1 "It really is a terrible shame what's happening in Syria." User 2. "Eff them we shd lk after r own homeless furst." User 3. "What about when the Syrians colluded with the Brits?" User 4. "Fleg."
---
We're sure there's more, but we don't care.
Comments
comments