Eamonn Holmes assaulting a racehorse is just one of the designs being considered for a new flag for Northern Ireland, the Ulster Fry can reveal.
After a Conservative MP suggested using the St Patrick's Cross to represent the country, it was agreed to ask the This the Royal College of Arms to come up with ideas in an attempt to find something we all agree on.
"It's very difficult," says chief designer, Dr Bruce Banner. "The flag should include something that symbolises Northern Ireland, in this case Eamonn Holmes, and potentially should also be a wee bit offensive, so he's punching a horse. We could go for things that offend everyone or things that everyone loves – it's a really tough choice."
As well as Holmes punching the horse a number of other designs are under consideration….
Rose Neill reading a news story about Veda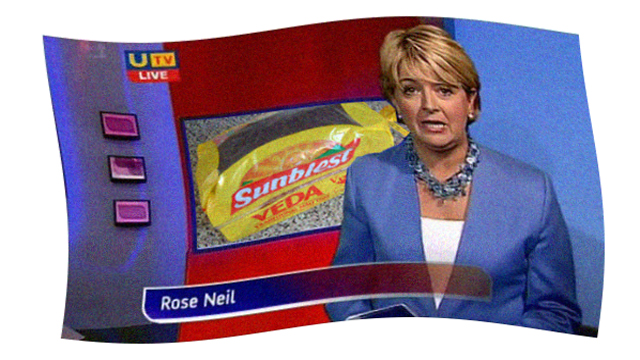 "What's not to like about both Veda and Rose Neill?" asks Dr Banner. "Any athlete would be proud to stand under this flag at the Commonwealth Games."
---
May McFettridge locked in a box
"There can be few things more annoying in life than May McFettridge. Locking her in a box should unite the people of Northern Ireland."
---
Hugo Duncan giving tours of the Giant's Causeway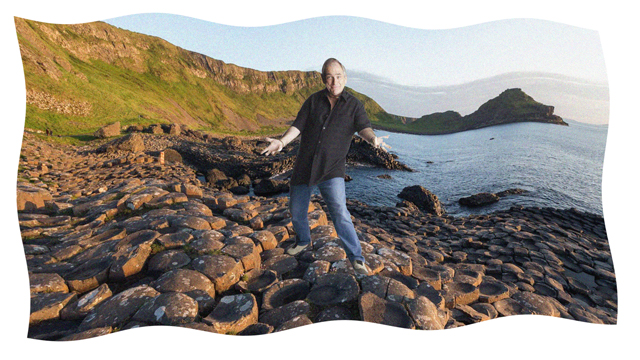 "One of the love/hate designs," explains Dr Banner. "The Giant's Causeway is quite symbolic of Northern Ireland – quite nice in photos, but a wee bit disappointing if you go there. Hugo Duncan is just there to remind everyone that life is shit."
---
Jackie Fullerton singing My Way whilst eating a sausage roll in front of a Maine Lemonade lorry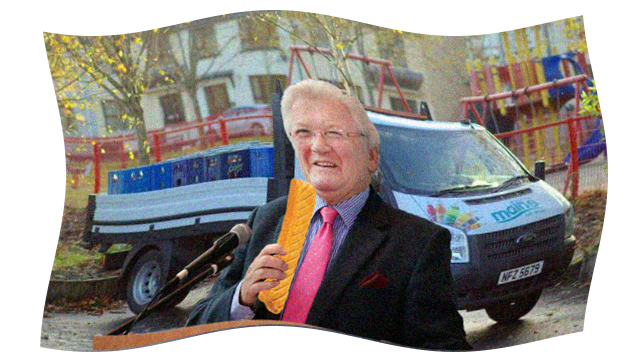 "Pretty self explanatory," says Dr Banner
---
It is understood that the five designs will be put to a public vote sometime in 2017. The top two will then be argued about in Stormont for 6 months before eventually they forget about it and do nothing.
Comments
comments