Monday: Cash for no questions scandal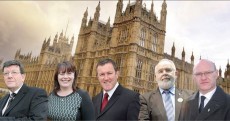 As former Ministers Jack Straw and Malcolm Rifkind found themselves at the centre of a 'cash for questions' sting at Westminster, it emerged that the five Sinn Fein MPs have been receiving 'cash for no questions' since the last election. "It's a matter of principle," said party leader Gerry Adams, "we apply for the job, get it, then don't turn up for work because we don't agree with it."
"Anyway we're too busy for Westminster stuff," he concluded, "we have to help administer British rule up at Stormont."
---
Tuesday: Ulster Fry in immigration crisis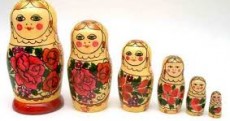 The authors of top comedy website The Ulster Fry found themselves in court after a complaint by a Co Armagh man. "I bought one of them Russian Brides you keep seeing in the adverts on their page," said 50 year old Willy Crazier. "When she arrived she was lovely, but then she opened her suitcase and inside it was a smaller Russian bride. Then that wee bride opened her suitcase and inside it was……etc. etc. etc."
---
Wednesday: Madonna falls – Brits blamed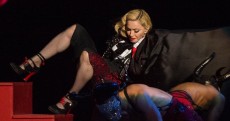 Madonna fell on her hole at the Brit Awards whilst singing her new effort "Living for Love", prompting an angry reaction from Sinn Fein MLA Anne Brolly. "Coming so soon after the vicious rescue of a that Celtic sea god statue by members of the British Forces, it comes as no surprise to see a Catholic icon like Madonna so cruelly treated at the so-called Brit Awards."
"It's obvious that the cape was rigged by the British secret service," claimed Brolly, "and why should they get their own awards anyway? It's a f**king disgrace."
---
Thursday: Stormont shake up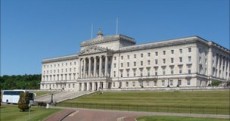 Ministers have signed off on the names of the nine new Stormont departments. Agriculture is to be called the Culchie Dept, Development & Infrastructure to become the Dept of Stuff, Economy and Skills to be called the Dept of Unemployment and Education and Children to be renamed the Dept of Segregation. Finance will be renamed Debt, and Social Welfare, Communities and Sport is to be labelled 'Janitor Room B'. Most surprisingly the OFMDFM rejected the suggested name of 'the Cabinet' and is instead to be called the Closet, sparking rumours that someone from the DUP might soon come out.
---
Friday: The great dress debate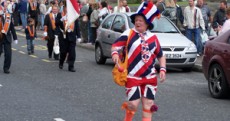 Things got nasty at Stormont as the DUP and Sinn Fein clashed over the "dress colour debate". The clashes began after Deputy First Minister Martin McGuinness stated that the dress was a fluent Irish speaker and was green, white and orange, a claim rejected by the DUP's Peter Robinson. "The dress is obviously red, white and blue," said Robinson, "and is what we call in Ulster Scots 'a wee dressy'." The Alliance have claimed it is yellow, the UUP say it is orange and the SDLP forgot to turn up for the vote. As a result of this crisis the peace process has broken down and the 'Troubles' officially started again at midnight.
---
Saturday: Van Gaal drought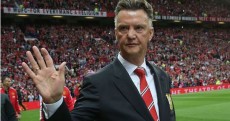 Man United manager Louis Van Gaal admitted that his team were 'missing a twenty goal a season striker'. Old Trafford scouts were put on immediate lookout for such a forward, scouring the world for a player who could bring an impressive goal haul to the club next season. It is reported they eventually found him playing in midfield yesterday versus Sunderland.
Comments
comments