Following on from the artistic Tour de Farts that was Part One of our exploration of Norn Irish street art, we bring you the imaginatively named Part Two.
Once more we've been lucky enough to persuade Hugo Hamilton, chief critic from Belfast style magazine Le Ganche, to give us some insight into these works, and hope that his unrivalled knowledge of the world of art will help you all to better understand these enigmatic pieces.
Again, thanks to those who provided the images, particularly our Photoman friend.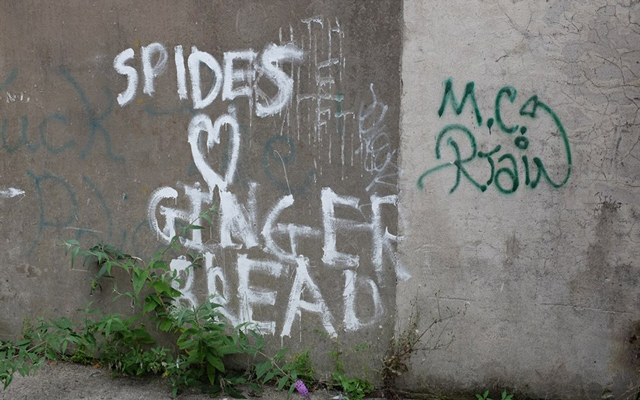 1.Gingerbread
There can be few more maligned and misunderstood members of our society than the humble Spide. They are figures of both fear and fun, as they wander our streets like drunken poets, scratching their tracksuit clad bollocks. And yet, should we fear them? Of course not, says the artist behind this work. Far from being dangerous reprobates, they want nothing more than a slice of home baked goodness. A lesson for us all.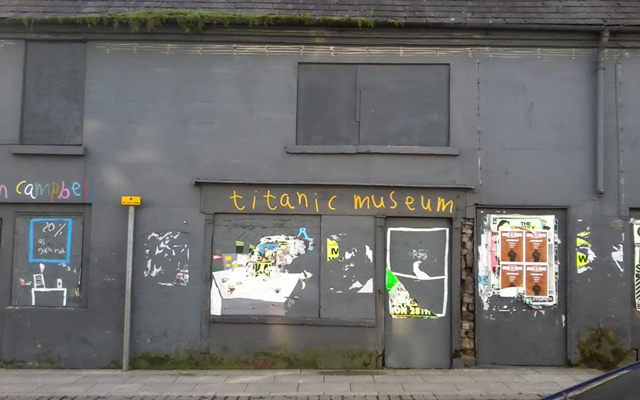 2. Titanic Artwork
Belfast is irrationally proud of its role in one of the world's greatest maritime disasters. The "Titanic Town" has a visitor centre that enraptures tourists and siphons off their cash. The people of Newry are nothing if not resourceful, so one canny artist has endeavoured to fool the cross border visitor into thinking they have arrived at the Titanic Museum with this cunningly adapted shop sign. It may not have the steely exterior of Titanic Belfast but I, for one, find this museum infinitely more intriguing.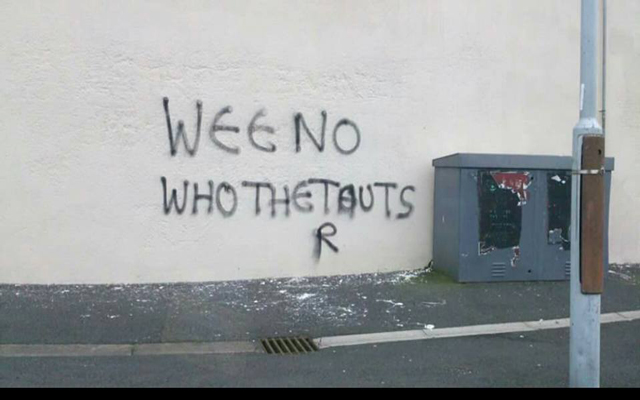 3. Touts
At first glance this is a masterpiece of mis-spelling - "Wee No Who the Touts R", but the educated eye will of course recognise that the artist is playing with us. Clearly he is telling us that "We" are "Wee", and that we do not "know" we "No" - a bold statement that We are Nothing. The second part of the statement appears to say "Who the touts R", but I feel that the R is deliberately placed to fool the viewer into thinking of Trout. This is because we are being treated to a work espousing environmental conservation "We are nothing, unless we know about trout". At least I think that is the message, I may be talking shite.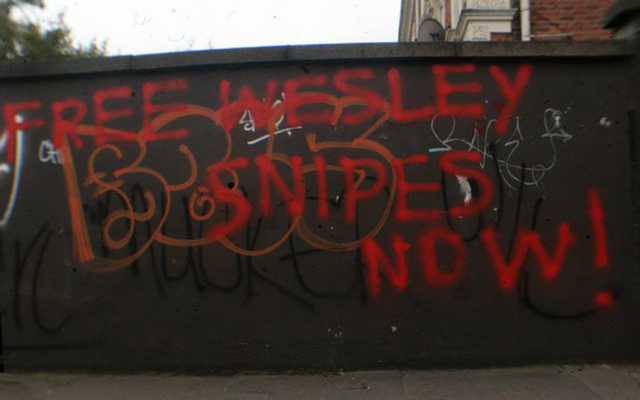 4. Snipes
Our first political work. The world is riddled with miscarriages of justice and there can be few greater than the imprisonment of actor Wesley Snipes for tax evasion. The plight of the Blade star has clearly moved this artist, as his angry red lettering has supplanted earlier works. A simple message demanding the urgent release of this great actor - NOW! Fortunately the US authorities were quick to respond to this work and Snipes was released in 2013 - a clear demonstration of the power of art.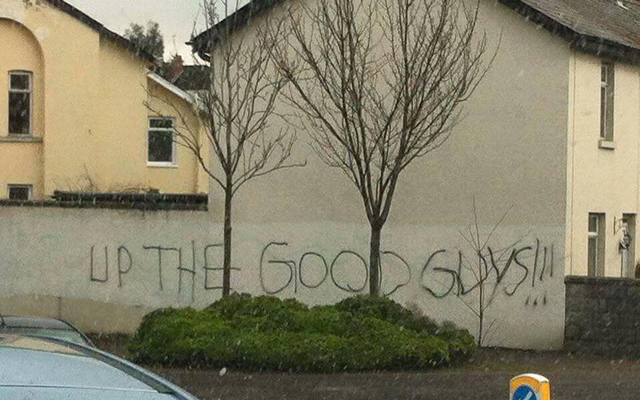 5. Good Guys
Northern Ireland has no shortage of wall art extolling the virtues of our various paramilitaries, but this Gilnahirk artist clearly has no time for these groups. "Up the Good Guys" is his impassioned cry, with the word "Good" framed perfectly between two trees. And yet we are left unsure as to the identity of these "good guys" - it is a question the genius behind this work leaves open to interpretation. I like to think he is referring to the men off the Hughes Insurance adverts, though I doubt it.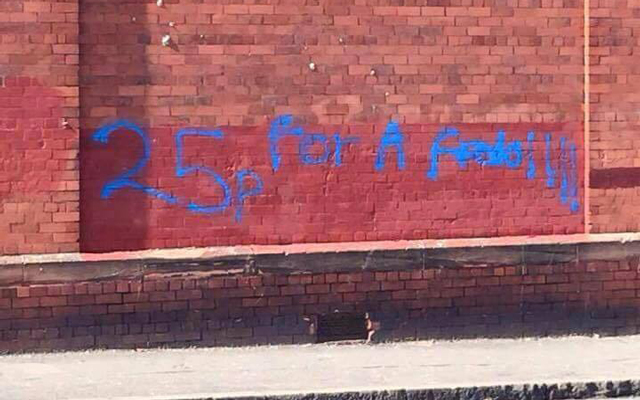 6. Freddos
Another political work. In this age of austerity there are many scandals. House prices rise and fall, tax credits are abolished, jobs are lost. Is there a more potent symbol of these troubled economic times than the ever rising price of the humble Freddo bar? I think not, and this artist agrees, even though he or she can't spell Freddo.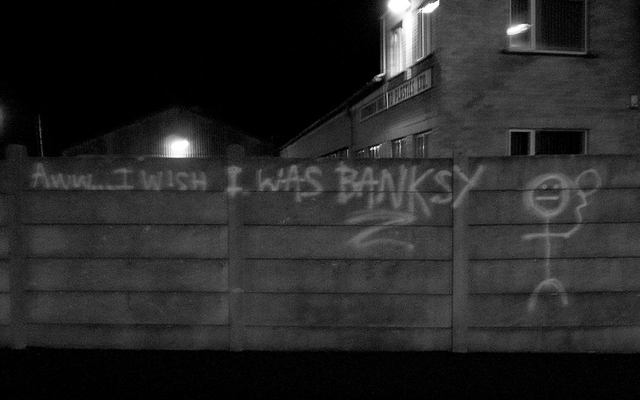 7. Banksy
This grainy image tells a story that we can all relate to, one of aspiration. This artist wishes that he was Banksy, but as the stick figure illustrates, he still has much to learn. But there is still time, perhaps we will one day place the same value on this work as we do on those by that esteemed artist. This is an image which should give us all hope - we are all in the gutter, but some of us are looking at the stars.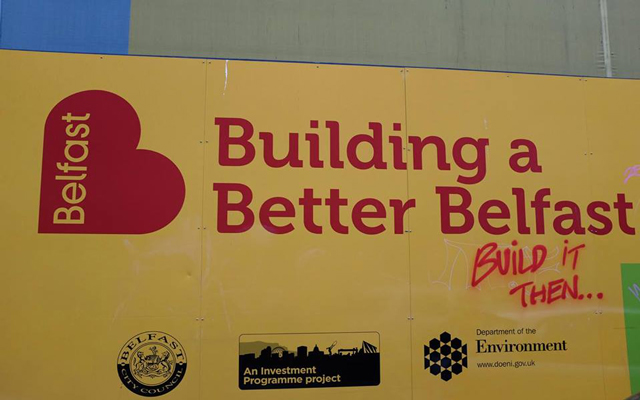 8. Build it then
A personal favourite - a piece by an artist at the peak of his powers. Our leaders tell us that they are building a better city, but the pace of change is not fast enough. We add bikes you can borrow, but we don't provide cycle lanes. We build museums to maritime failure, but don't build industries to replace our fading shipyards. "Get your fingers out of your bumholes Stormont" is the message, and stop talking shite.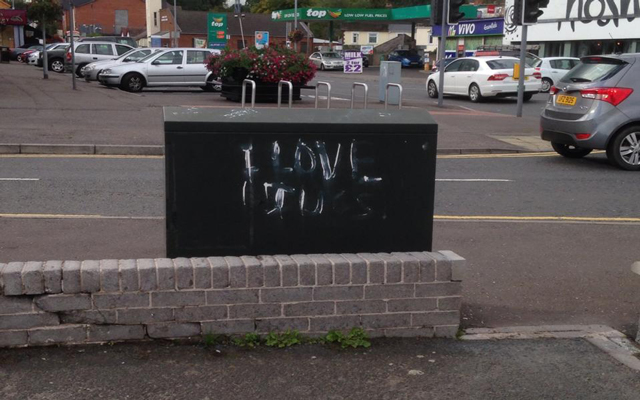 9. Jugs
This beautiful work from Dundonald is an overtly sexual piece by someone so moved by the female form that they are inspired to declare their adoration on the side of a piece of street furniture. "I love jugs" is the simple message, and one which many of us can related to. Unless of course the artist is also a potter who loves water receptacles, I certainly hope not.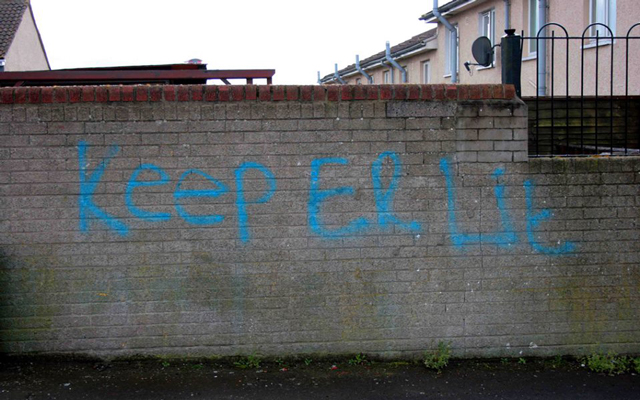 10. Keep 'er lit
An impassioned cry of hope for the future. The blue text reflects the downcast feeling of the artist, the grey wall the dullness of our commonplace existence, but the slogan is one of optimism and strength. As we face uncertain times, when our worries threaten to overcome us, we should remember to keep 'er lit.
Comments
comments