A local toy manufacturer has launched a kickstarter campaign to raise money to produce a new board game based on the scandals which have engulfed the DUP.
Haven't a Cluedo will see players choose characters based on senior DUP figures, then make their way round a mysterious empty mansion on top of a hill in East Belfast searching for clues.
"Basically the rules are the same as real Cluedo," explains Jed Pipe from Ulster Fry games.
"You can play as the Ian Paisley character Colonel Bluster, Sammy Wilson's Mr Scarlet or Arlene Foster's Mrs Wrhite," explains Jed Pipe from Ulster Fry games.
"We had to get rid of the Rev Green for obvious reasons, but replaced him with Willie McCrea. Professor Dumb is Edwin Poots and we decided that Johnny Bellend was close enough to fill in for Mrs Peacock."
"Basically you dander round the mansion trying to work out where the next scandal will come from, while trying not to answer any questions the other players come up with."
Players can expect to ask questions like Was it Colonel Bluster, with the dodgy plane tickets in the business class lounge?, Was it Mrs Wrhite, with the pellet burner, in the chicken shed or Was it Professor Dumb, with the unusual land deal, just outside Hillsborough?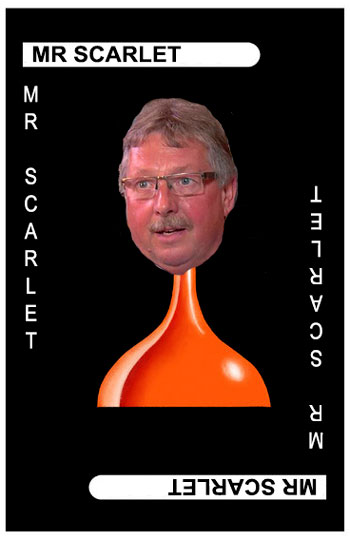 Investors in the game can expect big returns, says Pipe. "We sold nearly 3 copies of our Marchopoly game a while back, the DUP played pass the parcel with a copy of our Pass The Buckeroo game at their Christmas party, and Gerry Adams once bought a copy of Gerry Who… although he denies it now!"
Anyone wishing to back the plan can send cash in brown envelopes to The Ulster Fry, Ulster Fry Towers, Belfast. Alternatively, if they want to buy us a few pints in a pub we'll cut them in for a percentage when we get round to making the game.
Comments
comments