Citizens of earth went clean buck mental today, after world renowned website, The Ulster Fry, announced that today was the first birthday of world renowned website, The Ulster Fry.
Dignitaries the world over congratulated the website for reaching the historic milestone with messages of support pouring in from all corners. Firstly from the US Democrats…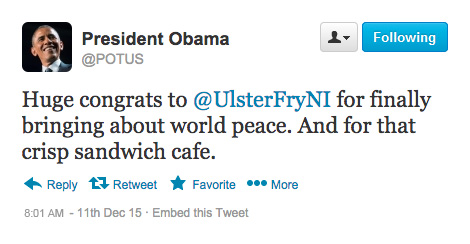 And then from those so called 'Republicans', who sorta seem more DUP.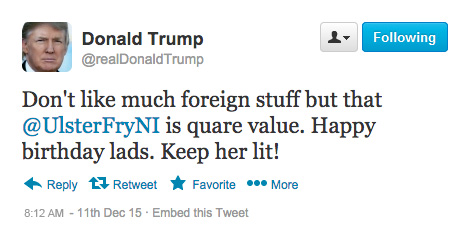 Soon after some doll who usually spouts shite actually said something nice…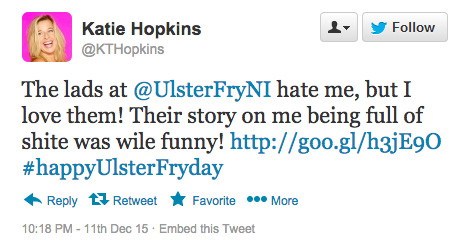 And even famous footballers got in on the praise.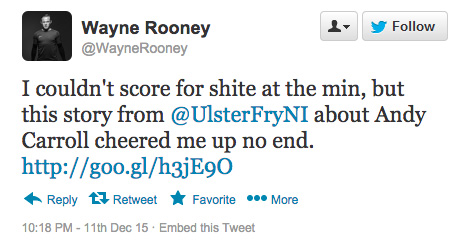 Meanwhile closer to home, our most hardworking public servants debated over Norn Iron's finest made-up news service.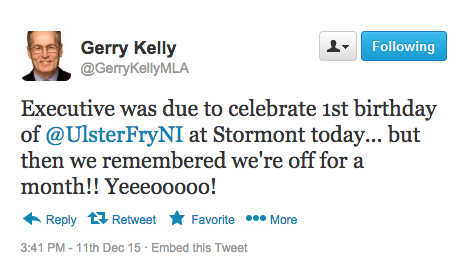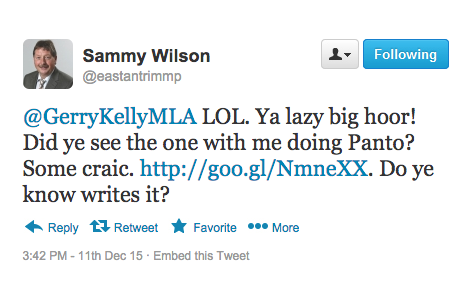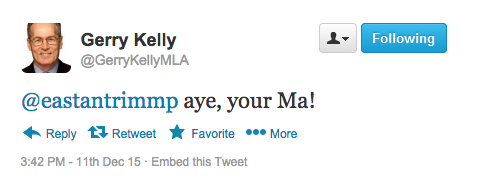 The news even made it halfway across the Universe.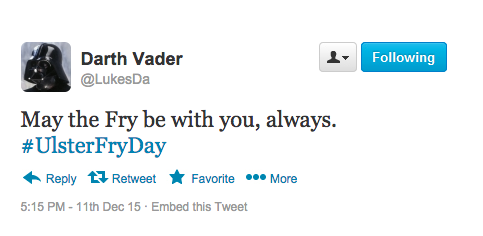 However not all our fans were thrilled to learn about Billy and Seamus' special relationship.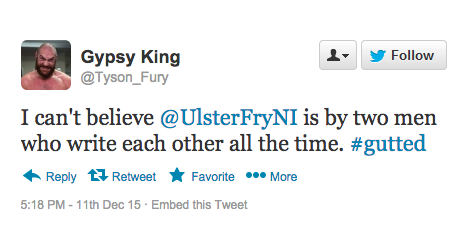 Comments
comments